… why can´t we? Live in peace, harmony, and love,  I mean.  You've probably seen it before… when brought up together as babies, different animals do get along together, right?
I myself have a cat – Remi – who has grown up with dogs…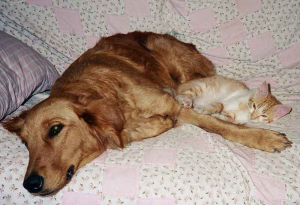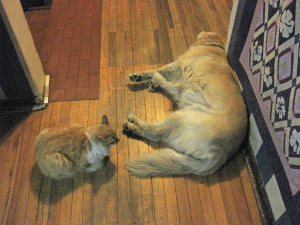 But THIS I hadn't seen…! Take a look… And you're welcome for your endorphins today.