You will have heard me say before that one of the challenges we have here in Ecuador is finding a variety of quality cotton fabrics for quilting. One of the problems we haven't had, however, has been in our choices of backing fabric. My favorite is this Egyptian cotton used for sheeting. I'm not sure what the thread count is, but it washes beautifully and is oh, so soft. It measures 2.80 meters wide (110 inches), and at US $6 a meter, in my opinion it's a really good deal.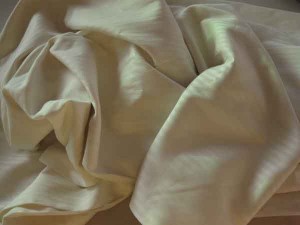 Now sometimes we are limited as far as color is concerned. In those cases, however, I simply hand dye the fabric. For this particular quilt, I decided to go with cocoa brown.
Pretty scrumptious, isn't it?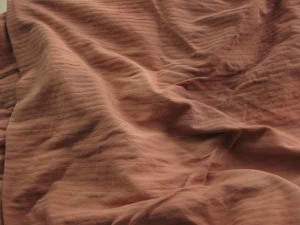 If you aren't as lucky in finding fabric this wide, however, and are making one of the larger quilts, you are going to have to piece your backing. I will not repeat here what others have shared in what I find are some excellent tutorials:
1. At Quiltology there is a really simple idea for a pieced back. It doesn't get easier than that.
2. John Flynn has this great formula to save fabric with a  Diagonal Pieced Back (scroll down about halfway down the page). Trust an engineer to figure this one out. It's brilliant.
3. At AllPeopleQuilt.com you will find several very simple and easy ideas for pieced backs and labels.
4. Last, but not least, at Stash Manicure you will find a few more ideas for pieced backs, including some fun vertical strips.
Ok. So make sure your backing is ready and pressed before we move on to the next step: the Quilt Sandwich.
Back to: To Mark or Not to Mark?
Next: the Quilt Sandwich