I'm thinking it's best to get moving on my UFO projects, while I have them on my mind and am motivated to get them finished. And I could use a little feedback here!
This project is still lacking a border. This is what it looks like right now: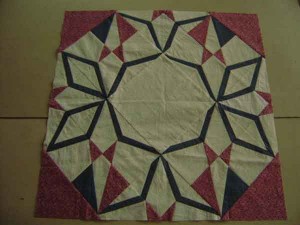 My initial idea was a combination of paper pieced and plain borders, to give it a somewhat tipsy effect. However, as you are well aware by now, I refuse to PP any more!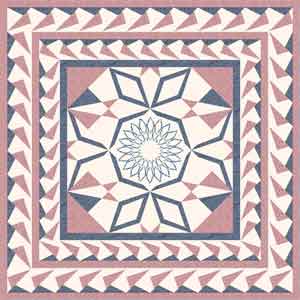 So I thought I would just add a simple pieced border, and use the white spaces for some quilting motifs.But I'm still not liking it much. Seems kind of 'blah' to me…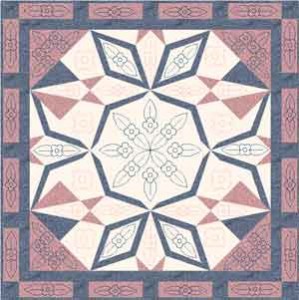 Since applique is my true love, I thought maybe some of those motifs should be appliqued instead of quilted. Does this look any better? I'm thinking this is still too much pink and blue…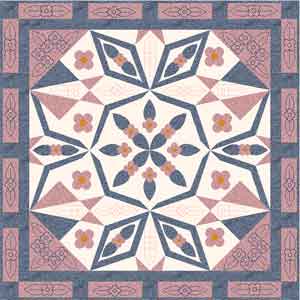 Maybe if I add some other colors… Now this I'm liking a lot better. What do you think? What would you do differently?