We're already nearing the end of January and I'm wondering how many block-of-the-month projects you are all following this year.
I've just updated our listing for this year. If you haven't checked it recently, you might want to do so now, as I've found quite a few new BOMs that have just started or are about to start.
I have also received requests for the listings from past years, so I have posted those again for you. The links will pop up if you hover over the Free BOMs – 2014 link in the menu bar above. Please note, however, that many of the projects are no longer available, so some of the links will not work. I understand, however, that some of you were following one or another of last year's BOMs and would like to revisit those sites.
We are also offering three new BOM projects on our website this year, too!
Our 2014 FREE BOM is called Walk with me, and should delight all you shoe lovers. New blocks will be posted the seventh of each month, and will be available for free throughout the month in course. Once a new block is posted, past ones will continue to be available for subscribed members only.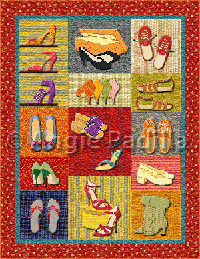 Then we have two new projects for our subscribed members.
Hello is a fun wall hanging with all kids of telephones, from vintage to modern.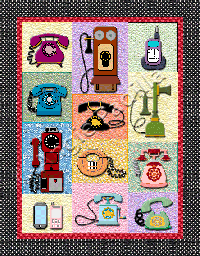 And Lil' Monsters has been designed with the wee ones in mind!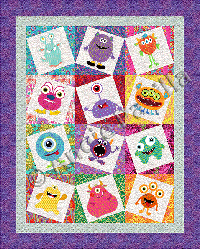 We sure hope you enjoy these and all the other projects we have in store for you. It's going to be A GREAT YEAR! 🙂