We took some time out yesterday for a girls' lunch out at Jamie's favorite restaurant in town: La Terraza del Tártaro (steak & seafood). Alexia is still at the beach with her dad, so it was Jamie, my mom, daughter-in-law Karina, and me. We've been going to this restaurant for as long as I remember (yep, way back when I was a teenager), and it's our favorite place for special celebrations, such as birthdays. Jamie has been hankering to go because it's been a whole year for her without a piece of meat! So this was the day for some girl time!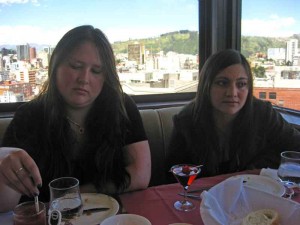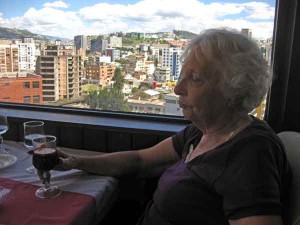 Quite obviously, the main reason we like this restaurant is for the food. Additionally, it is located smack in the middle of the commercial district, on the top floor of a building with a spectacular  360º view of the city.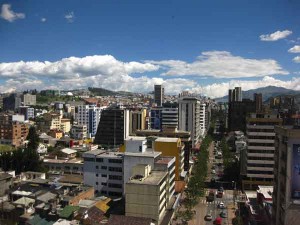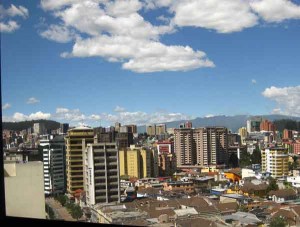 I myself do not eat read meat, but I do love seafood. Which is another reason why we like this place: there's always a little something for all tastes. Now doesn't this all look tasty?
I also managed to take a really nice shot of my daughter-in-law. Isn't she pretty?