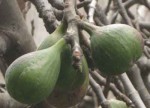 You wouldn't know it from looking at it. It isn't even that big. But this little tree in our back yard spits out figs faster than a tennis ball machine. Literally. My mom had the leaves trimmed off for easier picking. Bags and bags have been given away to any friend willing to take them. And there are still more to be picked.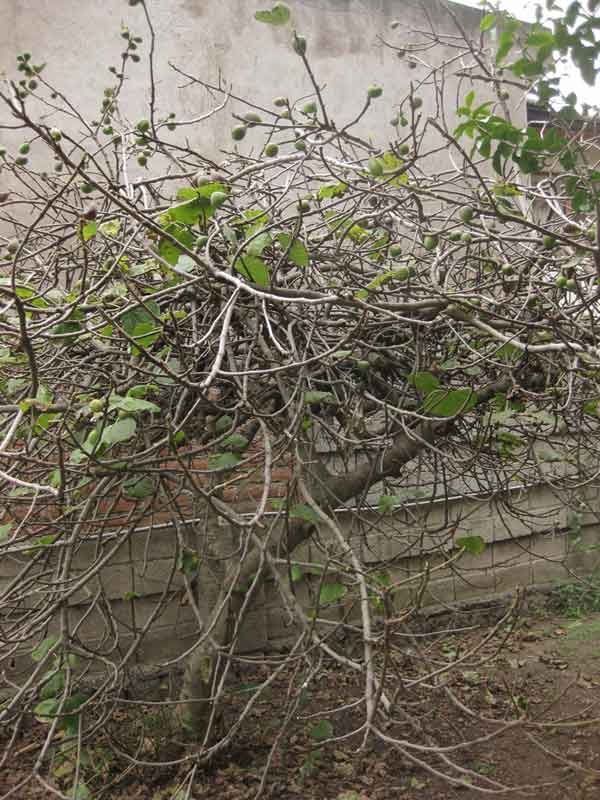 So they're coming out our ears. I've got a big (humongous!) pot soaking, ready to be converted into fig preserves later this afternoon. Some will go to Jared, and I'll try to convince Jono and Jamie to eat some, too. Most of them I'm just going to force on my sewing circle friends tomorrow. (They swore they loved them last time… now they're in for it!)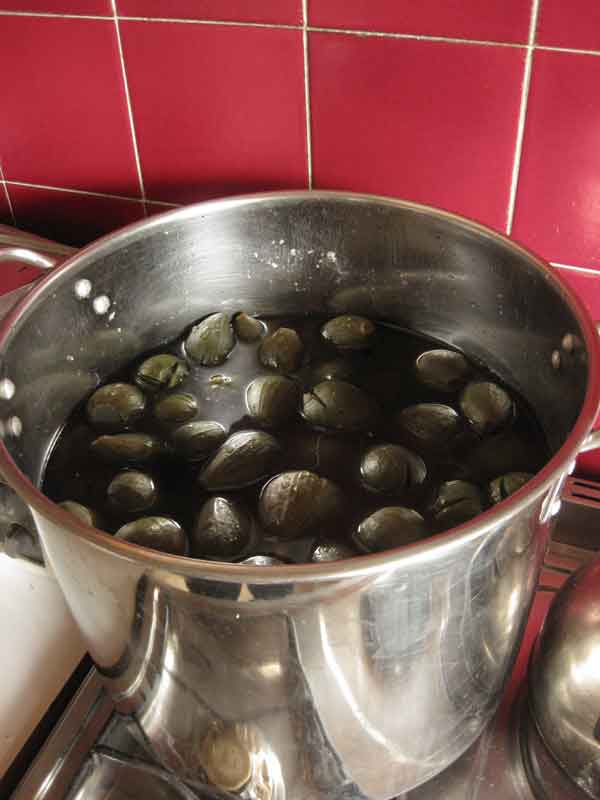 These I'm trying to figure out how to freeze. And then how to use them. And don't forget there are more to be picked soon.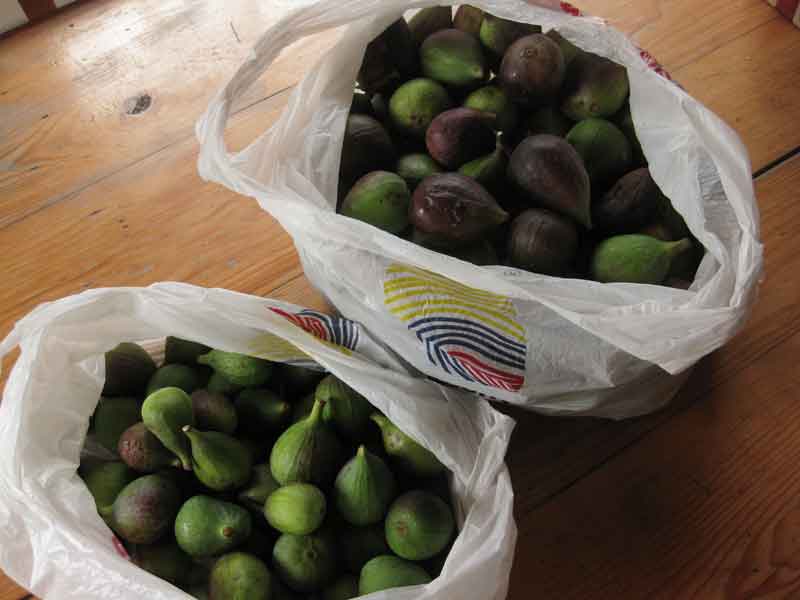 HELP! Are you a fig lover? Want some? How about some recipes to help me out here? My mom loves Fig Newtons. Do you have a good recipe for them? Maybe I can convince her to live off them for a couple of months. Any help will be deeply appreciated!!!!