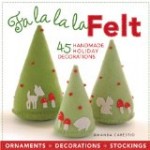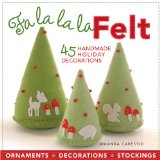 As you may (or may not!) have noticed, I took a few *personal days* off from blogging. Since I spend so much time on the computer drawing, writing, tweaking the website, etc., every now and then I find it is IMPERATIVE for me to stop and actually do some sewing! Otherwise none of this makes sense. 🙂
My friend Bachita recently spent a couple of weeks visiting family in the U.S., and was kind enough to bring some goodies back for me. Among them… books, of course! So that is also part of what I've been doing over the weekend. I don't know what it's like for you, but whenever I get a new book (and she brought me five), I like to sit down and read it from cover to cover. And there are at least a couple here that I would like to share with you.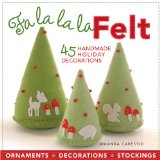 I haven't done much work with felt before, so thought it might be fun to start out with a few Christmas decorations. Fa la la la Felt: 45 Handmade Holiday Decorations
, by Amanda Carestio had caught my attention, and now I have it in my hands, I'm glad I purchased it and plan to make several of the projects. Many of the projects are tree ornaments that I can easily see myself adapting to use as gift tags. And talk about a good buy. For just a little over $10, this book certainly is packed with projects. You and I know other similar books run for 2-3 times more.
So what's to like about this book?
1.Variety. Quite obviously, you would expect the instructions for the little felt trees on the cover.  And it is also quite natural to expect tree ornaments. In themselves they are quite varied, and you will definitely find a little something for all tastes. (Now, c'mon… isn't that little dove to die for?) What you might not expect is to find a couple of wreaths, a set of coasters, some garlands, and A TON of stockings! Just check it out!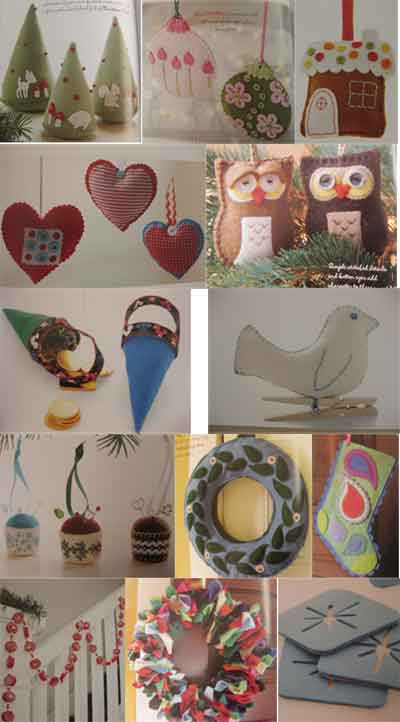 2. At least two photographs are given for each project. In some cases there are three or more.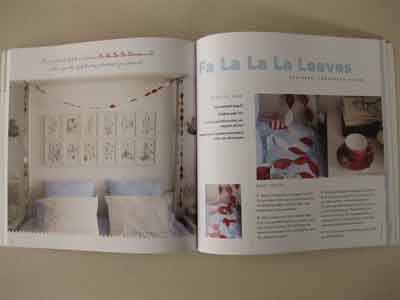 3. The instructions are well organized, in columns. To the left you have a list of the materials you need, so it is really easy (and clear) to refer to that quickly. And then the instructions follow a 1-2-3 format. Maybe it's just me, but I find this step-by-step format helpful. Additionally, in many of the instructions you will find additional tips highlighted in a different color throughout the text.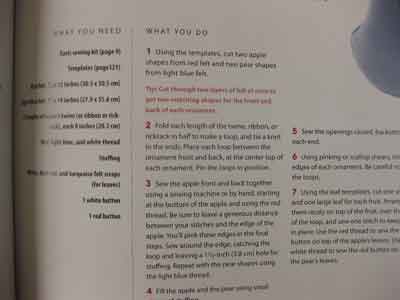 4. There is a good introductory section on basics, which includes types of felt, threads, embellishments, tools, and basic techniques. In addition, there is a section with well-illustrated embroidery stitches.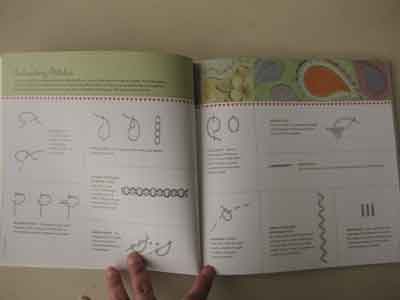 All in all, I give this book 4.5 stars. And the ONE AND ONLY reason why I feel it does not merit the five stars is because of the way the patterns are presented. This is a pet peeve of mine when it comes to books. In this case, quality paper and binding have been used. The layout and photographs are great. The instructions are clear and complete. Yet when it comes to the patterns themselves, they are all "scrunched up" on a few pages, forcing you to enlarge them. So either you have a scanner and blow them up yourself, or you will have to take them to a copier for someone else to do it for you.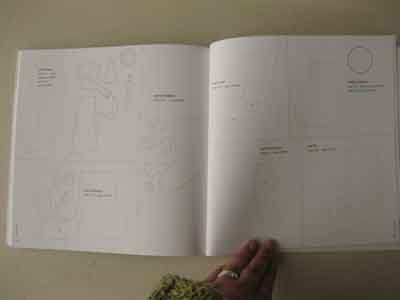 And, as if that were not irritating enough, in some cases you have to enlarge at different percentages. Here, for example, one of the pieces has to be enlarged at 400% and the rest of the pieces at 200%. Yet all of the pieces are on the same page, which means you have to make two copies for the same project. Fortunately, I do have a scanner, so will be able to print out the patterns with minimal effort.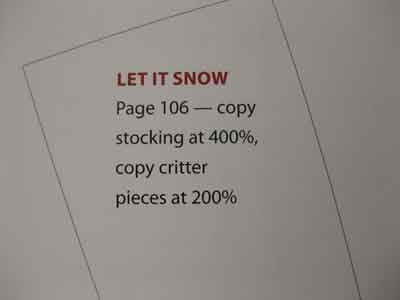 In spite of this mild aggravation, I do highly recommend this book. We'll see if I actually apply myself and make several of the projects over the next few weeks. So you can check back… and hold me accountable! 🙂