Two weeks sure fly by quickly. Alexia and Julian are leaving tomorrow – their visit certainly went by with a blink of an eye.
And we have had fun. As always when the kids are here, there is obviously always an occasion to sew together. This time it was all about gift bags.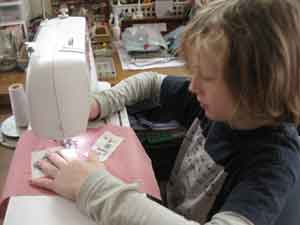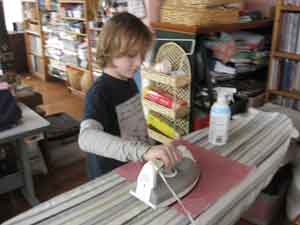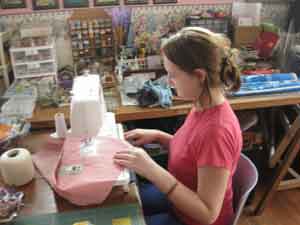 Quite unfortunately, there's been a flu epidemic that both Jamie and I fell victims to, limiting our energy level. We didn't bake the 20 varieties of cookies planned, but did make it to #13. And that wouldn't have happened had these kids not been actively involved!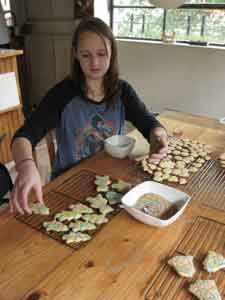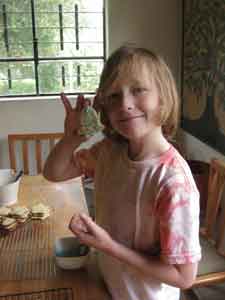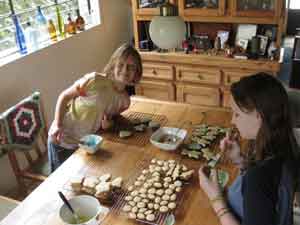 Early on Christmas Eve it poured. (This is the time we spend with extended family – very Ecuadorean.) Fortunately, it cleared up early enough for sparklers. I know for many this might be strange, but here in Ecuador fireworks are very much a part of the Christmas festivities.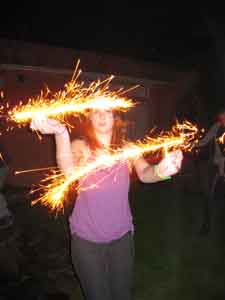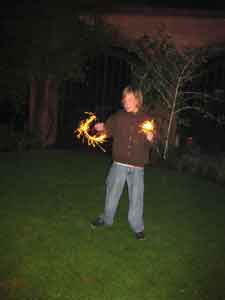 Christmas Day is when we have our more intimate family celebration. It starts with stockings, which is probably the highlight of the occasion. Then a wonderful brunch, and by late morning the opening of Christmas presents. Quite sadly, after taking only one photo of Julian lighting a fire for us, my camera decided to die, so I have no pictures of this time together.
After all the fun and excitement of two days celebrating together, we all were ready for a nap.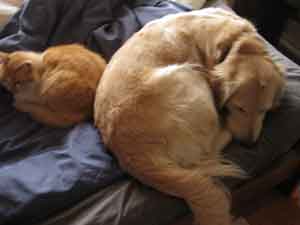 My cold got worse after Christmas, and I have spent the last three days in bed. Today the sun is out and I am up, albeit a little wobbly. But we have a trip to the handicraft market and a family sushi-making get-together on this last day with the kids… which I'm not going to miss out on! Despite the cold, this has been a wonderful, wonderful time.