And that means that Christmas in July is quickly sneaking up on me. Which explains my relative silence here over the past few days… I am madly drawing and patterning. (Is that a word?)
I thought I'd pop in today, however, to give you a little peek of what's coming next month. The very first project I'll be sharing is our now traditional Christmas BOM series. And this year it's going to be about gingerbread. Yum!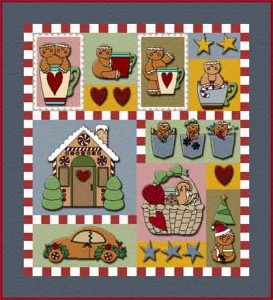 You like? Well, there's oh so much more to come. Back to putering (which is not the same as puttering!) and patterning.