The Electric Quilt Company has launched a new website called My EQ Boutique, offering traditional and contemporary downloadable quilt and block patterns that you can print in ANY size you want.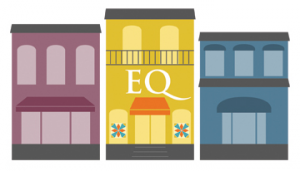 A FREE software for collecting and printing patterns is included with your first purchase. With this, you can print your purchased pattern in ANY PATTERN SIZE and ANY PATTERN STYLE you choose. From mini-quilt to king size – you decide. And if you are already an EQ7 user, you can link any collection you purchase from the My EQ Boutique to EQ7.
I am proud to announce I am one of the designers invited to participate in this project! You will find several of my collections here. These are exclusive collections, not offered anywhere else. So I hope you will stop by and check them out!
Click here for more information on how the My EQ Boutique works and what kind of designs are available.
And to celebrate its grand opening, the My EQ Boutique is giving away 20 free collections. Click here to find out how you can win!