I am a BIG Jacquie Lawson fan. And I know some of you are, too. If not… you just might enjoy visiting her website and checking out her e-cards and other goodies.
Last year Jacquie offered a fun digital advent calendar -a Christmas Village- to download onto one's desktop, with different activities to be enjoyed every day until Christmas. Her graphics are outstanding.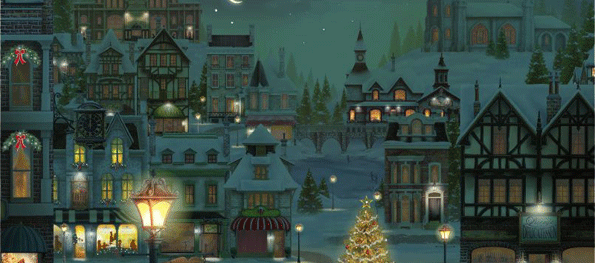 And this year she is offering a new calendar, based on London and the famous Big Ben.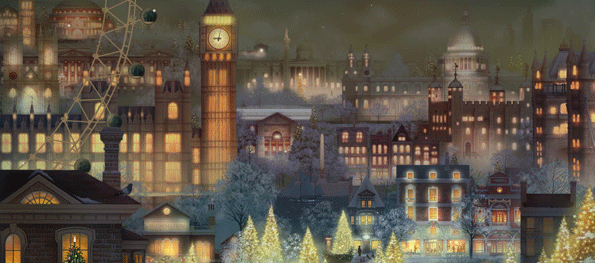 This is how these calendars are advertised: "Our digital Advent Calendar will bring a little joy to every day in the run-up to Christmas. Each day a new animation appears, building up to a delightful Christmas scene featuring the trademark jacquielawson.com quirky humour, delicate artistic style, and delightful Christmassy music."
In the spirit of the Christmas season, I would like to share one of each of these beautiful advent calendars. Now, regular followers know how I feel about giveaways. They are few and far between on my blog. And my intention is not to drive traffic, but to reciprocate and get to know you better. So these are the rules to this giveaway:
1. Leave a comment on this post sharing what you and your family do during the Advent season. What has meaning for you and/or what do you enjoy most? If you wish, you can point readers to posts on your own blog related to how you prepare for Christmas.
2. "Me, too" or "would love to win" comments will not be admitted. In fact, they will be deleted. This is about sharing and celebrating the season. So we really want to hear from YOU!
3. I do not use a random generator. I don't think there is anything random about you and me. 🙂 This is about relationships, so I will be completely subjective and will only respond to whoever truly reaches out and touches my heart. 🙂
4. In your comment you are allowed to indicate which of the two calendars you would like.
5. Even if you are a member of the Jacquie Lawson website and already own these calendars, you are still welcome to participate and share!
Recipients of this giveaway will be announced (and awarded) early Dec. 1st. We want you to enjoy your calendar right away!
********************************************************
To kick off, I will share what I love about this season. For me, it is a time to slow down and enjoy family. Especially when the kids are around. We make time to decorate the whole house together, and we start to bake early in the month. With lots of Christmas music playing in the background. Which obviously encourages loud sing-alongs. Cookies form the basis of our gift-giving outside the family. So we bake A LOT. Every year we bake 2-3 batches of twenty different varieties of cookies. We keep a platter for our own Christmas table, and the bulk is wrapped (on small trays) and given to those who form part of our lives, from close friends to those who provide us with different services.
Gingerbread houses are also a big part of our celebration. We focus on children… young and old. Meaning you have to either be a child (and decorate your own gingerbread house) or give to a child. I bake and assemble the houses and then the whole family (occasionally with other friends invited, too) decorate them. The children (Julian and Alexia) in the family usually give their houses to a favorite teacher or school mate.
The only house for which we purchase a natural tree is for my mother's. This is where we spend Christmas Eve and Christmas Day, and where a lot of entertaining takes place during the season. We purchase the tree a couple of weeks before Christmas, on a Saturday. My mom prepares a big pot of chili, and the whole family gets together to trim her tree.
I love this season because where for many it is a very hectic time, because we have learned to take time and enjoy each other I get to spend a lot of time with my favorite people! 🙂
Ok, so your turn now… what do you enjoy about the season?