This morning I literally stumbled onto what initially looked like a completely empty page, except for one single object. "What?," I thought. It turned out to be a really fun exercise.
When you first load the page, the only thing you see is a circle.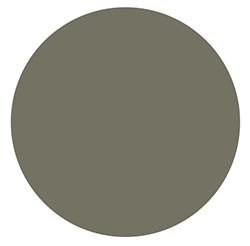 But if you hover over the circle with your mouse, it divides into four smaller ones.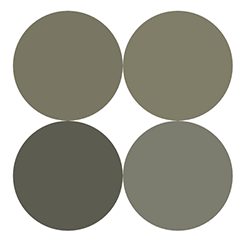 Continue to hover on any given circle, and it will divide again in four.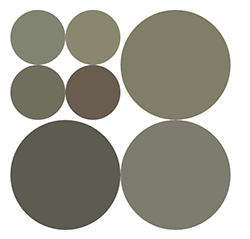 All the fun playing aside… do you see what I see? Oh, YES! What a fun quilt!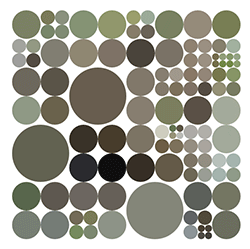 The author describes this page as "an interactive pointless exploration of circularized koalas created… using D3." He is wrong. As I discovered, this application is anything but pointless. But then, he isn't a quilter. Just a software engineer. 🙂
So I decided to translate the concept into EQ7. Applique circle blocks that I could color with fabrics. Here's a lap quilt: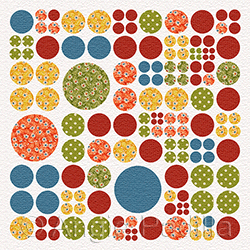 And a twin size quilt: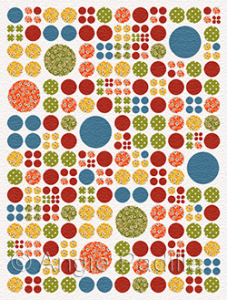 Hmmm… this looks worth writing up as a pattern. What do you think?