You've seen me write about *our* Pedrito before. For the last year and a half he's been handyman and jack-of-all-trades to my mother and me. More importantly, he has become family to us.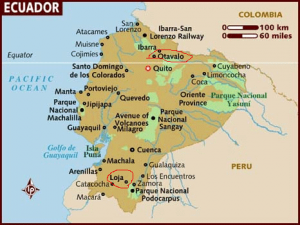 Pedrito is originally from Loja, in the southern part of Ecuador. Almost half of his life, however, he has lived in Quito. Yet he has not really traveled outside of Quito, other than short day trips to a couple of nearby cities to pick something up and return right away. We thought it was high time that changed.
Ecuador is a very small yet incredibly varied country. We have the highlands and the coast, the Amazon jungle region, and the Galapagos islands. Other than the islands, you can pretty much drive in any direction for a couple of hours and find any amount of fun places to visit. So that is what we did this weekend. We headed north.
Pedrito had also never used a camera, so I let him lose with mine. All the photos you see here were taken by him, except for those in which he appears, which I took.
So we started out early in the morning, and took off for the north, to the province of Imbabura. The roads are all paved and easy to travel. In the most mountainous  parts they are only one lane each way, and in the flatter areas up to three lanes.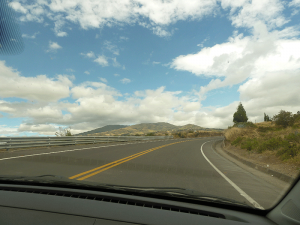 Our first stop was at the San Pablo lake… time for hot chocolate with "bizcochos con queso."
Then on to the Otavalo market, which is basically a textile market. Fun! 🙂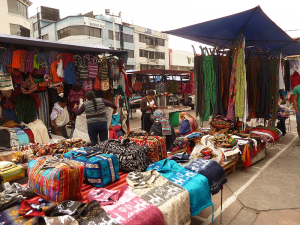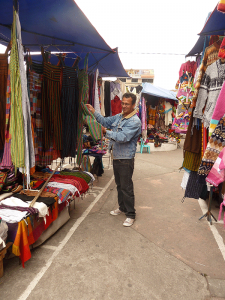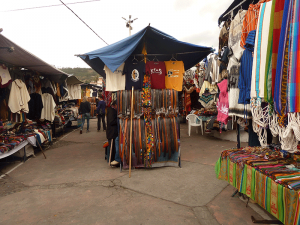 We were off then to the small city of Cotacachi, known for its leather goods. We didn't stop here, but just drove through, on our way to the crater…
I think Cuicocha was the part of this day trip Pedrito enjoyed the most… What's not to like about a 3 km (2 mi) wide caldera and crater lake at the foot of Cotacachi Volcano? We decided to go on the boat ride – crisp and chilly on the water, but completely worth it!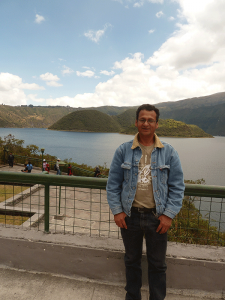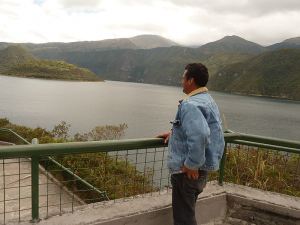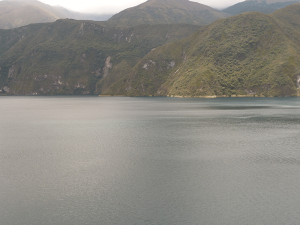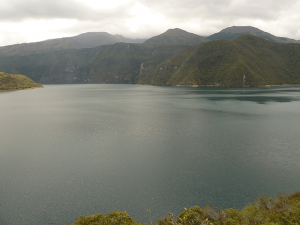 High time for lunch, so we headed off to the beautiful Hacienda Chorlaví (if you ever visit Ecuador, this is a must!).
After a rather late, but delightful lunch, we headed to our last stop of the day: San Antonio de Ibarra. This is a town famous for its wood carvings.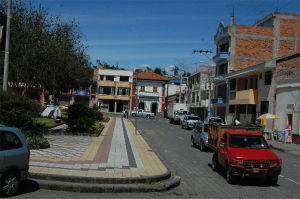 Pedrito was floored… he kept telling me if he could make these figures, he would never sell them! 🙂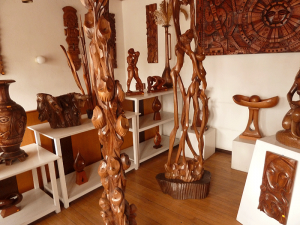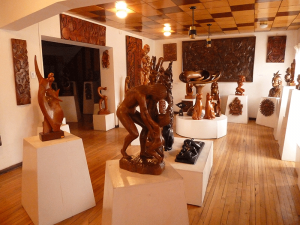 Yes, Ecuador certainly is a wonderful country, with much to enjoy in the way of tourism. For me, however, the best part of this day trip was to simply watch Pedrito's enjoyment. A reminder to live every moment fully, and appreciate all experiences…