After nearly two years after leaving Quito and learning to live in a colder climate high in the mountains, I have managed to uproot myself again.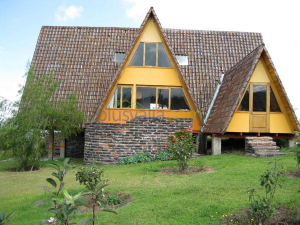 The house I had been living in was charming in many ways. And also had its challenges, which finally got to me. Like the cold. And the fact that not a single month went by without water shortages or electric blackouts, sometimes on a weekly basis. The house hadn't been maintained properly for years, and I had to deal with several burst pipes and leaks from the roof.  Most importantly, the rent was just too high, considering all the inconveniences.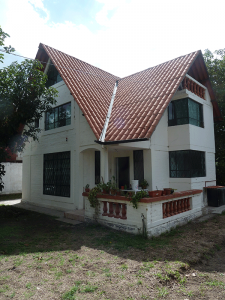 Throughout this whole time I continued to look for a place closer to our property in Guayllabamba, where my mother lives. And finally found something. This house is smaller, but the yard is more adequate for my dogs, and the climate is definitely warmer. After two years of freezing cold nights, I am now once again sleeping with my bedroom windows open. Even when it rains. 🙂
Best of all, the rent is less than half what I have been paying. That makes me really happy!
This was another opportunity to sort through all my belongings and purge some more. And yes, the bulk of what I have kept has to do with sewing. Of course. Still, I find having to pack and move is a pretty traumatic experience. And this will not be the last move, either. Hopefully the next one will be permanent, as I am planning to build my own home on our property, right next door to my mother. That will take some time, so for the time being I am planning on being here for at least a year.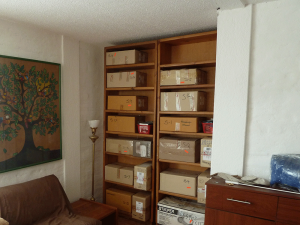 It took me nearly 3 months to settle in last time. This time I feel even less motivated to unpack, knowing that it is just a matter of time before I have to go through it all again. The bookcases are up, and the books are on the shelves… still in boxes. And I think I'll leave them there. At least this time I was so organized, I actually have a list for all the items in each box. So, if necessary, I can find what I need without having to open them all up!
There are no cupboards in the tiny not-so-pretty kitchen, so I've had to be ingenious, setting up shelves under the two counters, and using the top part of my china cabinet as a pantry and divider between the kitchen and dining-living room area. Not something you would feature in a decorating magazine, but it works. 🙂
The area I would like to set up for sewing was designed as a small sitting area on the second floor and is also quite a bit smaller than what I've been used to. So a lot of things will have to remain packed for the time being. Obviously, I do have to set my machines and some tools and supplies, no matter how minimal. I won't make it through the year, otherwise, right? And the rest will have to wait until they can be moved to a new, bigger home.
So this obviously is not my dream house and things feel rather tight. That's the down side. The upside is that my pets LOVE it here, and that this situation will at the very least help me develop a sense of humor. Such as… now bear with me as you try to visualize this. The bathroom is about the size of an airplane bathroom, plus a very small shower. I fit in it and can actually turn around, as long as it's on my axis. And that's about it. The toilet… Well, just let me say if you sit down, you can't close the door. Hmm.. Stand and try aiming if you want privacy? I think not. The door will remain open.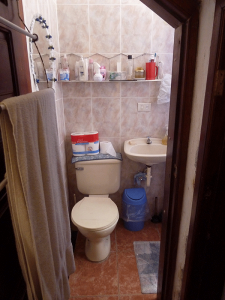 You really wanted to know about that one, didn't you? Try getting that picture out of your mind! 🙂