I've been working on a scrappy quilt the last few days, and after trimming up my blocks ended up with a little pile of shavings I just didn't have the heart to throw out.
So colorful and yummy!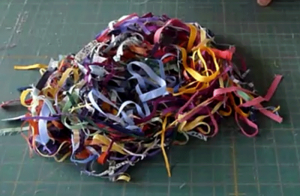 So I ended up playing with an idea, and ended up with a wonderful little textile collage! I think this will end up in a little cosmetic case to be gifted.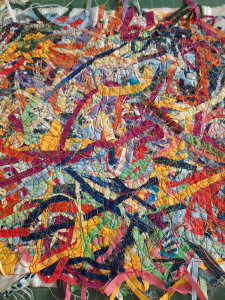 Want to try your hand at this, too? I prepared a little video tutorial of the process. Try it out… it's fun!