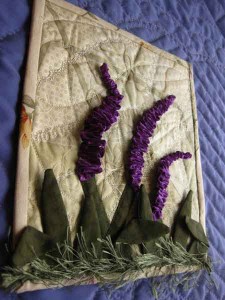 August was the month to share a (member) tutorial on 3D larkspurs, as part of our Dimensional Flower BOM series. Normally I post the technique, with step-by-step photos of the process. Then there are times such as this one that I feel compelled to complete a project with the finished samples. So today I "threw" this mini-quilt together.
I started out making the background with my favorite collage technique. I use all kinds of small scraps, thread, ribbons… whatever is lying around at a given moment.
I use decorative stitching to hold all the pieces down and quilt the piece at the same time.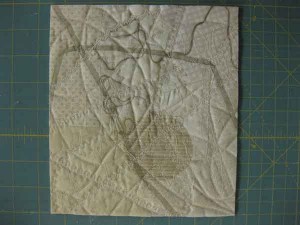 It is best to quilt the piece first, before adding dimensional elements.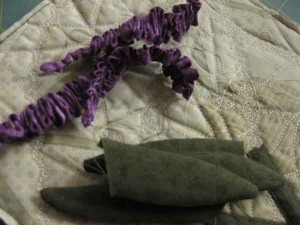 I just love the way this little project turned out. Finished size is 6 x 8 inches.