You will remember a couple of days ago I blogged about the (newly acquired) book Fa la la la Felt: 45 Handmade Holiday Decorations
, by Amanda Carestio. And it turns out my sewing circle friends went crazy about it, too. So today we all (except for Bachita, who continues doggedly hand quilting her owl wall hanging) set aside our quilting projects and decided to make some ornaments together. I actually have the feeling this will continue to be the tone of our Thursday get-togethers until after Christmas…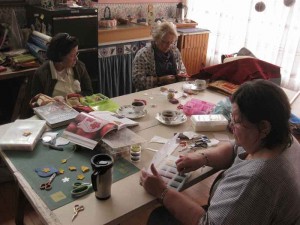 Susy is always fast, fast, fast, and the first to finish.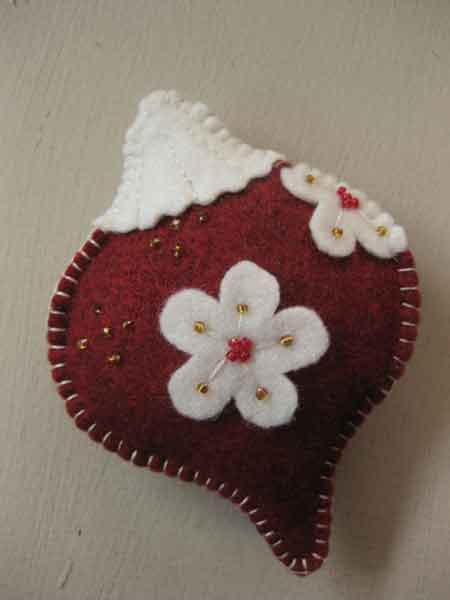 Luchita takes her time, and also does beautiful work.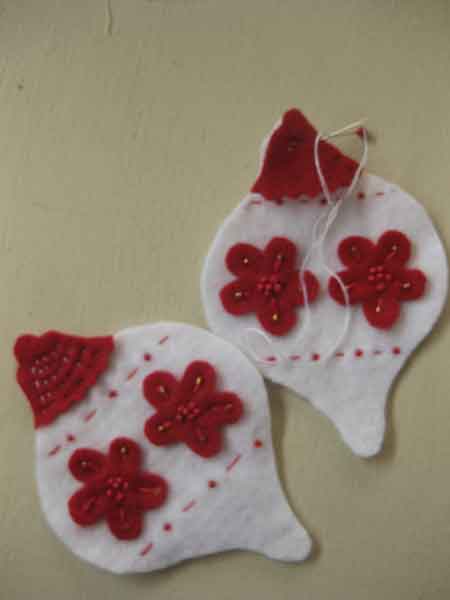 And me? Well, I don't do so bad, but I didn't even finish mine until after they left. It doesn't matter… I love it, and I think I might very well be hooked. This was fun!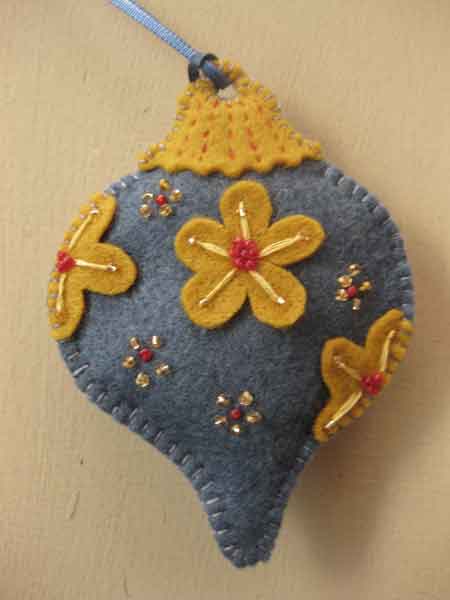 I wonder if my mom will like this? If she does, I might very well give it to her. But for that, she's going to have to read this and actually leave a comment! 🙂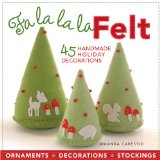 Fa la la la Felt: 45 Handmade Holiday Decorations