Guess what? It's time for the Blogger's Quilt Festival again! And this post has to do precisely with my entry for that virtual quilt show.
I've been quilting for about 15 years now… and have literally made dozens and dozens of quilts during that time. And each one I work on turns out to be my favorite. At least at that particular point in time. So how to choose which one to share? Well, today I thought I would share my Grandmother's Flower Garden Quilt. It is one of my earlier quilts, and one of the three large pieces I have sewn entirely by hand. Yes, that includes both the piecing and the quilting.
It was 1999, and I was traveling extensively that year. We could still carry scissors and other sewing notions on airplanes, so a carry-along project like this one really helped pass the long hours spent flying and of waiting in airports. At that time I didn't even own a rotary cutter and mat, so I first spent many evenings at home drawing my hexagons onto the back of my fabrics, and then cutting them out with scissors. I would then pack the hexies in baggies: enough for one whole flower in each bag. Depending on the length of my trip, I would decide how many of those baggies to take along.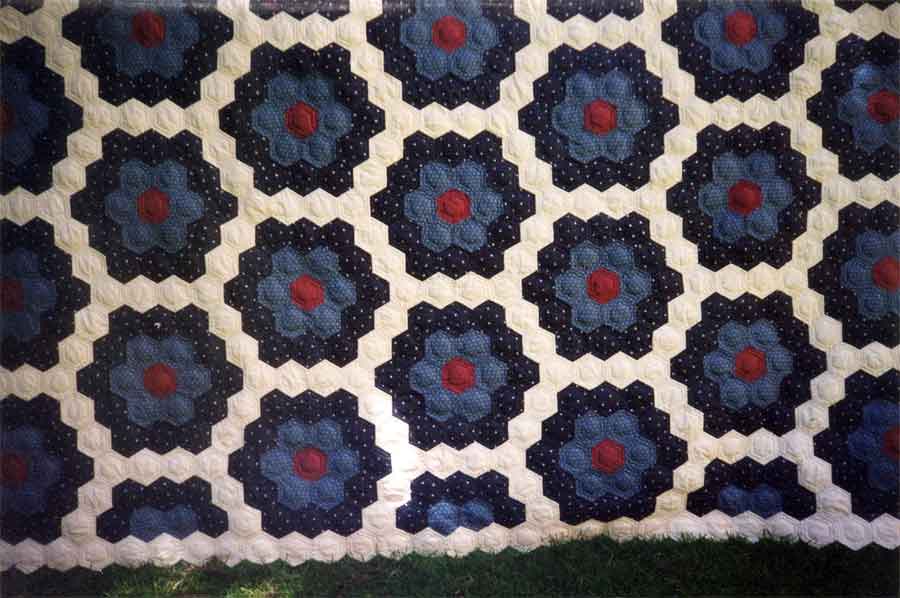 It took me all of eight months to complete this king-size quilt. The flowers were all made while traveling, and joining them took place whenever I was home (I didn't want to lug large pieces around). In addition to being my first *portable* project, after four years of making quilts for every loved one in my life, this also was the first quilt I made for myself. As you can see from my bedroom pic, it was also my *blue* period…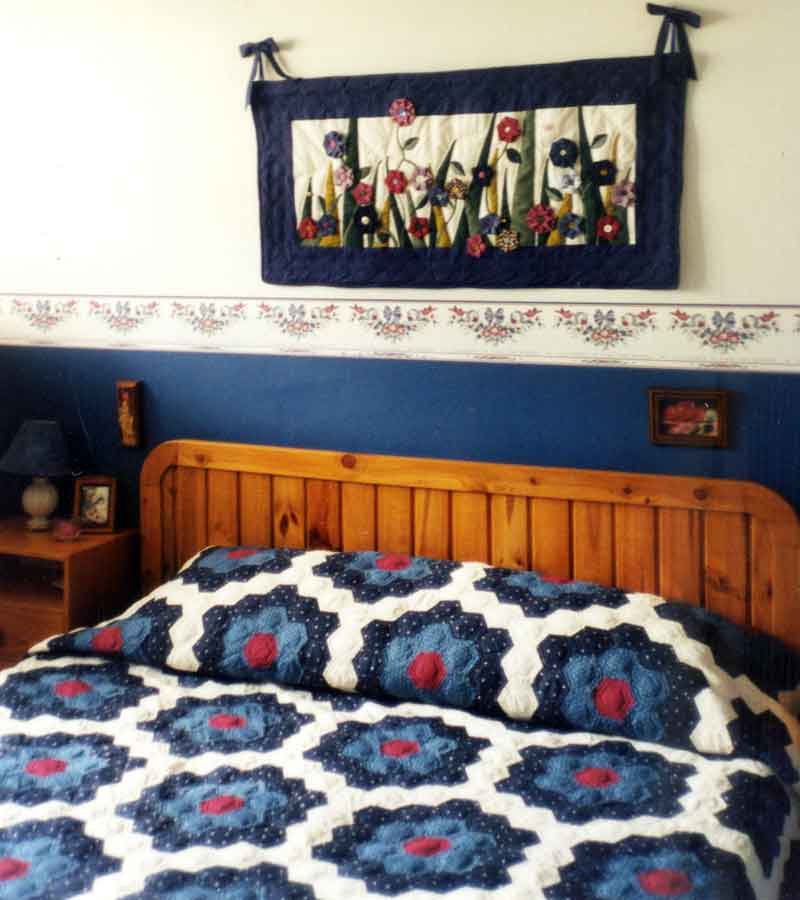 So what is the twist, you ask? Well, wouldn't you know… it's completely reversible!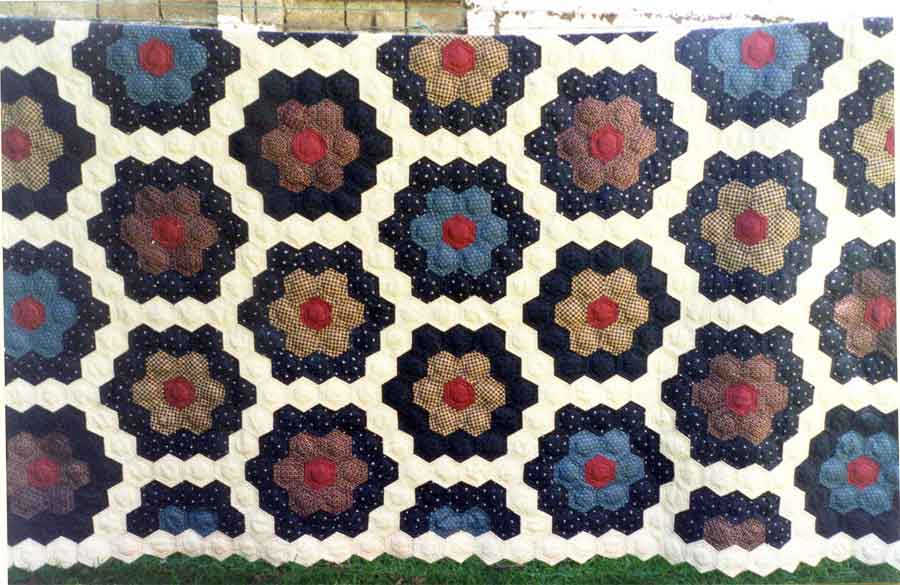 And no, this is not English Paper Piecing, but an entirely different technique, where each hexagon is assembled and quilted before being joined to the next one. The funny thing is I actually have step-by-step instructions for this method on my website, but have never shown the quilt that inspired it! If you'd like to give it a try, then hop on over to my website for my Reversible Hexagon Tutorial, including a free project to practice on!
Thank you so much for visiting! Now run on over to Amy's Creative Side and check out the quilts posted by all those other bloggers participating in this fun festival. And don't forget to enter a quilt of your own. This is not a juried contest… so everyone is invited to participate!