Leni is German. We have been friends since… forever. 1985. (Is that right?) That's a long time. She always was (has been, is, will be) my "comfortable" friend. We could talk about anything… in the most convenient mish-mash of English, Spanish, and German… with a little French and Portuguese thrown in now and then. Just perfect.
We haven't been able to see each other in many years. Not since Jamie was little. In the meantime, she has had kids of her own, none of which I have been able to meet. But she faithfully sends me pictures every year and keeps me updated as to her life. She loves me. But lately she is more than a little miffed with me. Because from where she's sitting… I just don't respond to her e-mails. What she doesn't know is that I DO… but they keep bouncing back! 🙁
So you will all just have to excuse me and bear with me here, while I try to reconnect with my friend. I know she reads my blog, so this IS my attempt to get through!
Lenina, chica… I added your Skype address to my account, but you have to accept me so we can talk. Go into your Skype account and see if you can't find a message from me! And then try calling me. As long as I'm online, of course. 🙂 Or send me another e-mail letting me know when/what time I can call you.  I have no idea why my messages to you bounce back, but I'M TRYING!
Oh, yes. This is my friend Leni. Isn't she beautiful? Now, wouldn't you want to be friends with her, too? 🙂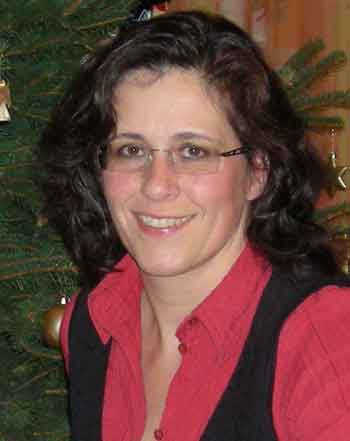 Tengo "saudade" de ti, Leni. Llámame.