My friends and I continue to work on crochet projects. Not during our Thursday meetings, but in the evenings, when the light isn't the best for sewing, but good enough for knitting or crocheting.
My friend Susy sent me pictures of the two afghans she recently finished. Aren't they just lovely?
And I, in turn, also finished a broomstick lace baby blanket. (There are lots of tutorials on this technique out there. Just Google it if you are interested in it.)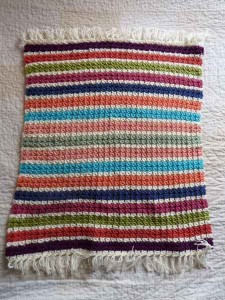 And I also made a small afghan to keep my mother's legs warm while working at the computer.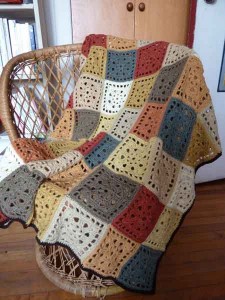 Interestingly, when it comes to knitting or crocheting, I actually finish what I start. No UFOs here!