I love to learn new things. In fact, I have a personal goal to learn one new thing each day. Sometimes these are *big* things, like a new quilting technique or learning a new platform for my website (something my techie son has me working on lately!). But most days my new learning is about small, simple things. Like a new word. Or a concept. Looking at something *old* in a new way… you get it.
I especially like ideas involving re-purposing things. So when I came across this particular one a few days ago… well, let's just say I loved it so much I just HAD TO share it. Here we go…
I don't know about you, but I have a real problem when it comes to storing things in plastic bags. Sometimes I knot them and then have a hard time untying the knots. This has been an issue particularly with bags stored in the freezer. I've invested in those plastic bag clips, but they seem to break far too soon. So I've resorted to clothes pins, which often fall off in the freezer.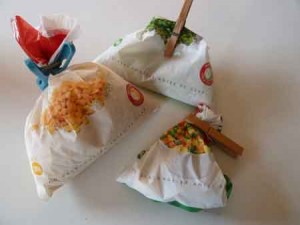 Enter the solution of using plastic bottles and caps for airtight sealers! To make your own you will need:
1. Plastic bottles from your recycling bin
2. Craft knife (or any knife you don't mind using for cutting plastic)
3. Scissors (also for cutting plastic)
4. Candle (or other source of heat)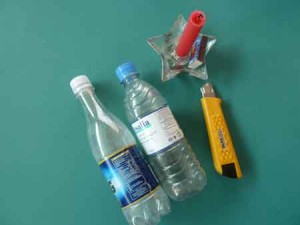 Using the craft knife, cut the bottle neck off.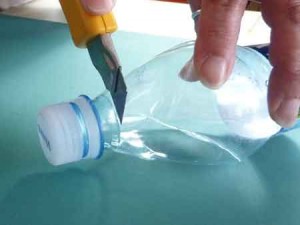 Depending on how thick the plastic is on the neck of the bottle, you will probably end up with a jagged edge. Trim as best you can with the scissors.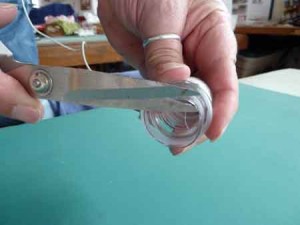 If the edge continues jagged, heat it to make it smooth. This plastic melts very easily, so make sure not to hold it to the flame too long.
And that's that. You have your very own bag sealer. Make as many as you like!
To use, insert the bag through the bottle neck. Fold the plastic back down onto the bottle neck and screw on the cap. Nifty, right?

You can easily store all kinds of things without fear of things falling out of the bag, or having to deal with tight knots.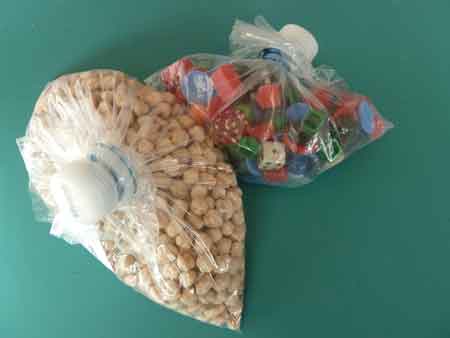 For me, of course, where I most will be using these is in my freezer!