I finally finished a new block library for EQ users. I had drawn quite a few "sweet" blocks last year, but not near enough to build a library. So the last couple of weeks I've been immersed in drawing all types of sweets to complete it. Although I haven't actually been baking or eating all these sweets, just dealing with the images has left me feeling like I've had enough for a lifetime.
There are 125 blocks altogether. You name it: cakes and candy, chocolate bon bons and cookies, pies and ice cream…

My favorites, however, are the cupcakes. 🙂 Not only the *everyday* ones, but especially the holiday cupcakes. Hmm… I'm wondering if I should do some actual baking?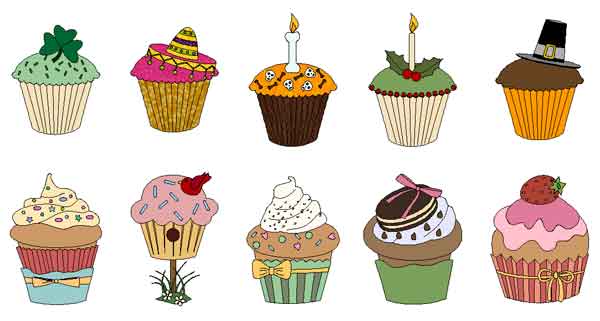 This block library is available for EQ6 and EQ7 users, and can be found in our new e-pattern shop