I use Google Reader to organize and read all my RSS feeds. It's so convenient. So much so, over time it seems it has become way too easy to subscribe to far too many blogs. It has come to over 1,000 feeds in a day, and that's just too much for me. So this weekend I proceeded to do some very drastic weeding out. I decided any blog I follow has to meet at least two out of the following three criteria:

1. Informative, educational, and challenging. Even about subjects I am not normally interested in. Some of these blogs feature in-depth and often lengthy posts. They keep me interested because the information they present is relevant. Others keep it simple and concise. In all cases, these bloggers are well informed, and share that information in an appealing and well-written way. To the point. Their pages are clean and easy to follow. And they include lots of (pertinent) images. They help me stretch. If not my body, most certainly my mind.
Some of my heroes: SewCalGal, Wayne Kollinger's Sketch Book, Blue Cricket Design.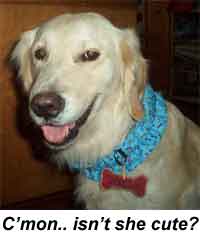 2. Up close and personal… but not too much. Have you been there? Suddenly exposed to ranting and raving about fights with the spouse, the in-laws, the next door neighbor… and yes, what happened at the guild last night. Who said what and why. Or post after post of the family vacation, with tons of pictures (some of them not re-sized adequately) of people and places that don't interest or make sense to me. Or how about that family pet? Don't get me wrong… I love my pets, too, and think they are the funniest, cutest creatures alive. But I doubt you want a blow-by-blow about all the antics or health issues of any of my pets.
But then there are these other, often small blogs where the person does write about her quilts, her pets, her family, traveling, the garden, cooking, the quilt show… and has the gift of being able to connect it all to the main focus of the blog. And does so in such a positive way it leaves me felling all warm and fuzzy inside. Before I know it… we've become friends. These might be "small" blogs, but are the ones I am most apt to continue following, not only because they are about REAL people, but because they are so positive and full of life. It's catchy.
Some of my heroes: Bev, Geta, Valentina.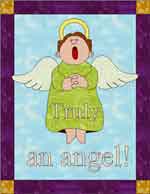 3. Sensitive and respectful. I don't know about you, but nothing makes me more uncomfortable than someone who uses his or her blog to preach. Especially about political or religious issues. Even more so when their values are contrary to my own. (That was tongue in cheek! 🙂 ) And with regards to quilting blogs specifically, I quickly lose interest in those who hold there is only one way of doing things: their way.
So I much prefer to follow bloggers who are open minded and tactful. And humility goes a long way in my book. Since quilting is my passion, I respond to other quilters who are generous in sharing, yet open to learn from others, too. This opens the door to a dialogue.
I have also found that many of these bloggers seem to have something else in common: quite often they are eco-friendly and socially responsible. It just makes sense to me to use available resources in a sensible manner. So I enjoy blogs (not necessarily limited to quilting) that focus on a good use of materials, with emphasis on repurposing or recycling. Or on simply adapting the old to serve new needs. You get it.
Two of my heroes in this category: Ivory Spring, and  Sew Many Ways.
********************************************
So now that I have "cleaned" up my reader, I think I can focus better on those blogs I really, really want to follow. What about you? What are your reasons for following (or unfollowing) a blog?