I think I've already mentioned that the only quilting magazine I subscribe to is Quilting Arts. First, because each issue is packed with things that really interest me. At this point in my own development, I'm not interested in sewing someone else's projects, but in learning new techniques. Secondly, I purchase this magazine because they offer a digital subscription.
Quilting Arts is published by Interweave. Besides this quilting magazine, they publish quite a few other magazines, books, and videos, many of them in digital form, available for immediate download. (I am seriously considering subscribing to Cloth, Paper, Scissors!) They also sell single (quarterly) issues of another sewing-related magazine: Stitch. Most of what they cover in this magazine is related to sewing garments, which I am no longer that interested in. But every now and then it is worth purchasing an issue for some of the other sewing projects. That is, if they don't already offer them for free. Like this project, the subject of today's post: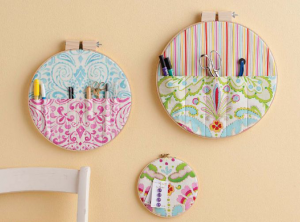 Now, isn't that smart? Just love it. So easy, you really don't even need instructions. But there is a file you can download, with full-size templates and instructions. Right here. And while you're at it, you might just be interested in these pattern weights, too!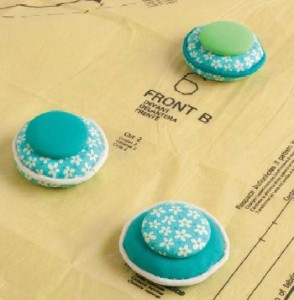 Awesome. 🙂