Trying to decide what to do with more panel fabric. Enter this beautiful wine-themed fabric… yards and yards of it. What was I thinking?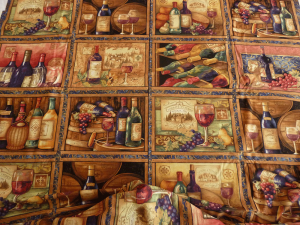 Ten different panels. Hmmm… I guess placemats it will be. Add these to my list of Christmas gifts. So I'm going with two sets of six placemats (burgundy), and another set of twelve (black).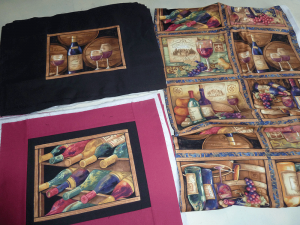 I've quilted and bound half of them over the weekend, and they're ready to gift.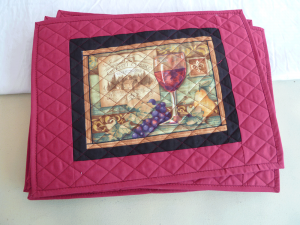 Cheers to me!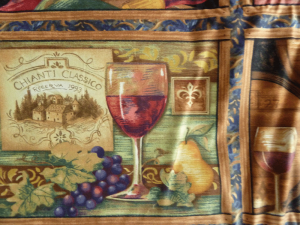 And there are still yards and yards left! Any ideas of what to do with the rest?