It's been a hard year. At times scary. Challenging, frustrating, even annoying. And also exciting, invigorating, inspiring… happy.
I know it is not always easy to understand why someone would leave a highly successful, well-paid career to pretty much struggle financially – and often emotionally – year after year, trying to make ends meet. At what some might consider a "simple hobby." Which is what I did fifteen years ago. And have not regretted that decision once.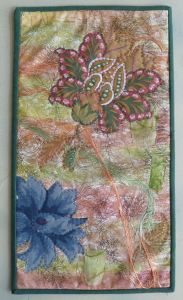 It has been a difficult year, though. Over the last few years the world of quilt pattern designers has grown, and therefore become more competitive. Which is good. It pushes us to grow, to improve, to perfect, to think outside the box. It has also discouraged some very talented and creative designers, who have ended up closing shop. Which happens in any industry… businesses open and close, and life goes on.
I myself never thought I'd get rich doing what I do, and throughout the years have been oh, so happy to be able to make a living as a designer. Yet this year it has been a real struggle just to make ends meet.
So lately I've been mulling over what to do. Is it time for me, too, to consider moving on to something else? Or even go back to my previous profession? No, no… I definitely don't want to give up what I so much love to do! Shudder… So what to do, what to do?
I started "visiting" other designers and have come to realize I am not alone in my woes. Some consider it difficult to compete with all the enormous amount of free patterns being offered. I'm not sure that is always true, as independent designers tend to add value to their products and invest quite a bit of time and money developing a product that doesn't necessarily compare to the quality of free patterns being offered. That's the way I feel about my own free patterns. They are simply a way to give visitors a "taste" of what else I have to offer.
Along the same line, some feel the quilting community has become very self-entitled, where given the many giveaways and free patterns being offered, there is more interest in taking advantage of these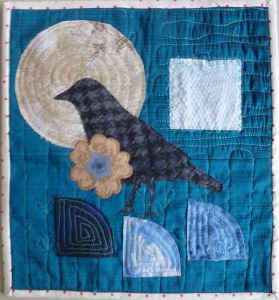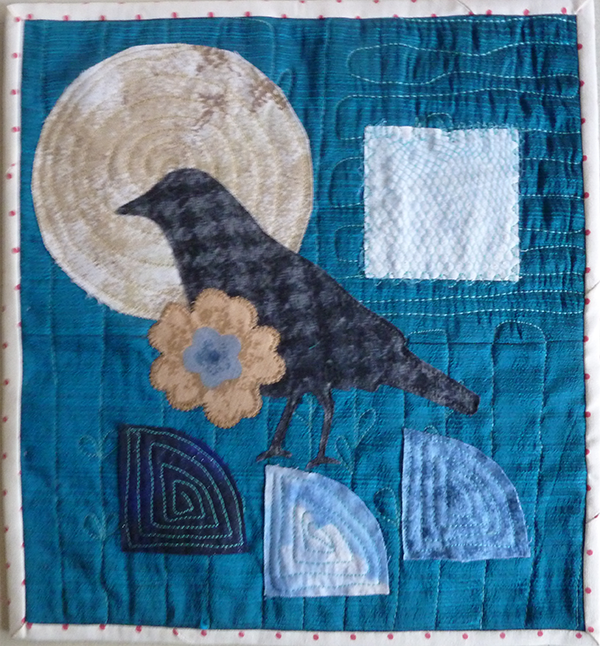 opportunities, and save some well-earned $$$. I mean, we all need to save pennies, right? Completely understandable. And, let's face it, quilting is not a cheap hobby. Between the fabric, the batting, the thread, the pattern, and any other goodies that go into making a particular quilt, things add up. We all know that. Which is why it is also so annoying when someone asks us to make them a quilt for free, or don't appreciate the one we have gifted them for the labor of time and love put into it.
If you understand that as a quilter, then you are probably able to understand how we feel as designers. It's baffling to have someone tell you they like your pattern, but won't make it because it isn't free. Or, one of my favorite ones: the person is now on a fixed income, and cannot afford the yearly subscription, but wants to keep sewing, so could I make an exception and gift her the subscription? I always congratulate this particular visitor… I'm so happy for her that she has a fixed income, since I never know from one month to another what my own income will be. 🙂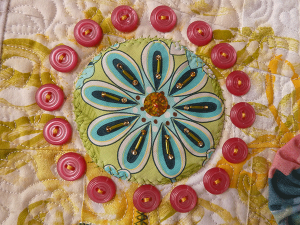 Enough of my pity party. I have also reflected on my own quilting journey. When I started to sew and what led me to take this up as a business. I remember that I naively had this notion that the quilting community was made up of people who all loved each other, were so considerate of each other, and were definitely committed to a world of peace and love and joy and… With time I came to understand… people are just people. There are negative people and positive people. Some very very nice people out there, and others just not so nice. And that applies to any community and to any line of work.
So no, I am nowhere near giving up what I love to do. Maybe I just need to vent a little. Or maybe it's just a need to connect with other quilters. Because I spend so much time drawing and writing and trying to keep my business afloat, I don't dedicate much time to visiting forums and building friendships.
Now I'm ranting. Because there truly is a bottom line to this long, rambling post. And it is that… I am Grateful. I am so lucky to be able to do what I love. True, it's not always easy… but I'm doing it. And I am so lucky in the people who believe in me and support me with their business. It's been difficult to grow my subscription base, but when I look at the list… boy, you guys are really loyal. Many of you have stuck with me for years and years. Thank you. Thank you, thank you.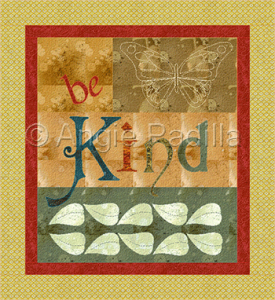 This is a time for me to live up to the challenge. Maybe I need to learn a lesson in perseverance, in not giving up. Maybe this is an opportunity for new learning… what else can I do to grow personally and professionally? Hmmm… think, think, think. I am open to the future…
And, yes… your feedback is welcome! 🙂