Probably one of the most fun sewing experiences for me this year have been those involving fabric collage using organza. Over the last few months I have purchased a few yards in different colors to use in some of my projects. Quite fun!
Yesterday, while at the shop where I teach beginner quilters, some new bolts of organza caught my eye. Most of them where green and red combinations and had been arranged with other Christmas fabrics. As much as I love Christmas sewing, however, some of these sparked ideas for other fabric collage ideas!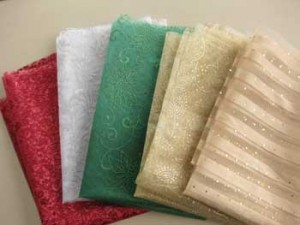 Take a look at the closeups. Now aren't these lovely?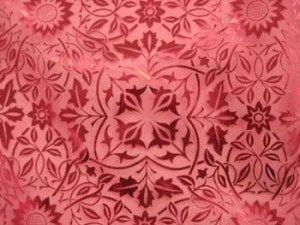 Simply scrumptious!