At last I have finished my crocheted afghan. Actually, it's not mine. It's meant for Alexia's room… to use whenever she's here. Again, it certainly feels good to finish a project!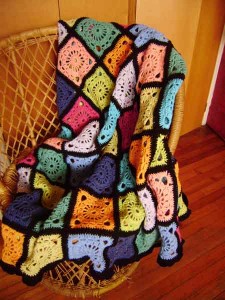 I'm still using a borrowed camera until I can replace mine. So am still fiddling around with the settings. The color is a wee bit off, but not by much. I guess we all know that being able to see a finished project "in the flesh" is always better than a photograph. In this case, the afghan is also really soft.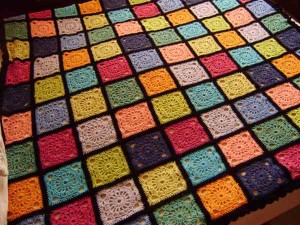 Several of you have also written and asked about this crochet motif. You can find the pattern for the afghan here. In my version, I made it quite a bit larger than the original one.
Ok, so I think my next afghan is going to be a broomstick lace project!