It only took me another month, some self-doubting and a lot of hemming and hawing… but I finally finished another UFO. Yay for me! 🙂
Ok, so to recap, this is what the finished top looked like: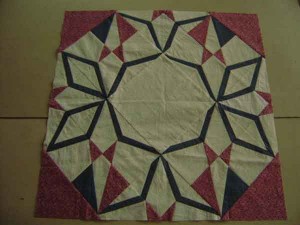 All it lacked was borders. By the way, this was a Future Heirlooms pattern (quite unfortunately, Margo has shut down her website for a while…). In the original pattern the center square was made up of the same fabric as the corners. I thought it was quite stunning, which is why I wasn't that happy with my version.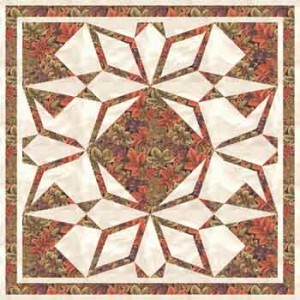 With a little help from my friends I decided to add an appliqué design. And now that it is finished… I have to say I really, really like it! Thanks for your help!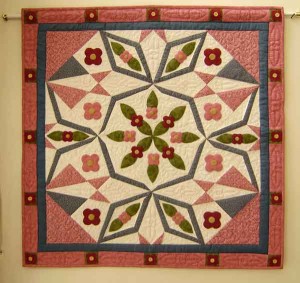 The name? Well, the original design was called Sand Castles. So with the addition of the floral appliqué design it seemed to naturally evolve to Castle Garden. So happy now I stuck it out and finished it!