My last post seemed to strike a nerve among visitors, and the comments left gave me some additional insights to think about. Thank you for sharing your thoughts. It has helped me define my own position on the subject.
Now, just to clarify… my rant about giveaways had to do specifically with the exclusion of quilters outside the United States. Interestingly, some of the comments brought up objections to giveaways altogether. I personally do not object to giveaways. I don't sign up for them because rarely do I see something offered that I might really, really want and that I wouldn't be able to obtain by other means. The exception might be an Accuquilt GO, but I have yet to find a giveaway offered to participants outside the U.S.! 🙂
I do agree that some bloggers seem to have gone overboard with the number of giveaways they offer. I, too, tend to unsubscribe from their feeds. And yet I feel I need to point out something in their defense. For many of them, their blogs are actually a source of income, so finding ways to drive traffic to their sites becomes really important. But I think it's all about balance. And some bloggers do manage this wonderfully.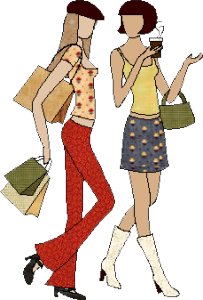 I, too, run a quilting design business. So I understand the pressures of trying to find that balance. What works for me is having two commercial websites and this personal blog, which I actually started as a place to help me connect and build friendships. And because it is in my nature (and I suspect in yours, too), I will try to find ways to give. Giveaways are a part of that. And your comments have helped me clarify how I will do that. Hopefully in a way where both I and you, my friends, all feel comfortable. 🙂
A final thought for others interested in building a business through their blogs… Driving traffic and generating a high number of comments on a blog does not automatically guarantee success. Customer loyalty and repeat business does. Meaning you will do a lot better by cultivating relationships with your visitors, over trying to attract hundreds of visitors who will sign up for your giveaways yet never buy your products. And it takes time. Ask me how I know this!