Summers usually are a slow time of year for me. But not this year. In fact, the last few weeks have been very busy as I juggled work with visits from relatives.
Yesterday morning I got up at 4:00 a.m. to take my 24 year-old nephew to the airport, the last of this summer's visitors to depart. It seems to have gone by in a blur of activities, and I will especially miss the company of this particular nephew. I guess time really does go by quickly when you're having fun! 🙂
So part of me was feeling a little sad… until I got a call from Pearl B. Pearl is one of our members, and she and her husband have come down to Ecuador for a couple of weeks. When she found out they would be coming, Pearl offered to set aside a suitcase for me to fill with supplies for her to bring down for me. So we arranged to meet. Jamie and I picked Pearl and her husband up in the afternoon, and brought them home for a cup of coffee and a quilty visit.
Naturally, the visit was way too short (I'm still hoping there will be time for another get-together before they head back to the U.S.). As they had an evening engagement, we found ourselves rushing at the last minute to get them back to their hotel in time, and we didn't even take a photo! Grrrr…!
This morning I was able to unpack all the goodies… books and several supplies we cannot find here. New fabric paints, inks, and pigments to experiment with. And, oh, yes… 60 cuts of yummy fabric (lots of batiks). I think I'm in quilt heaven right now.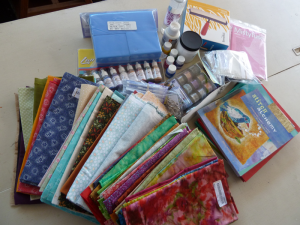 This might be even better than Christmas, what?
My grand*babies* (Alexia and Julian) will be arriving on Sunday, so that is something to look forward to. And so I am still rushing to get work done to be able to free some time up to spend with them before school starts in two weeks. Here's a sneak peak of what I'm working on right now…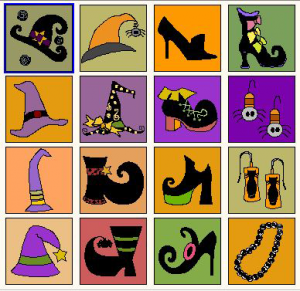 And now I think I'll take a few minutes to go back and run my hands over all those fabrics!