For my smaller spools of thread I have two June Tailor racks that sit on a table next to my sewing machine. Quite unfortunately, when I purchased the second one it arrived with one of the spindles broken off. I tried gluing it back on, but it just wouldn't hold. And sending it back was not an option, given the high shipping charges from Ecuador. So I decided to just live with it.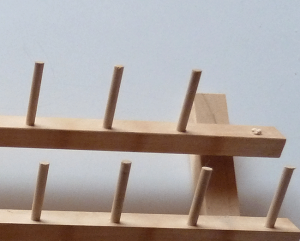 A couple of days ago, however, my dogs decided to chase the cat for fun and and it was bedlam let loose in my sewing area. I'm telling you, that cat was literally bouncing off the walls, flying over tables, even crashing into the window and then off the sewing machine. By the time it was all over, sewing supplies had been thrown off the table all over the room. Quite a chore to pick everything up and put things back in place. 🙁
When I picked up the thread racks, I found five additional spindles had broken off. What a waste! I had to find some way to fix them, and wondered if a nail would do. NOT! But a screw will! Not only that, it is probably sturdier than the spindle was in the first place.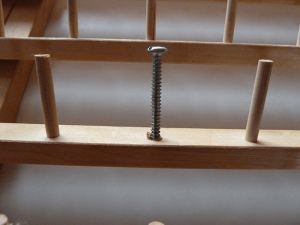 So the thread racks have been fixed…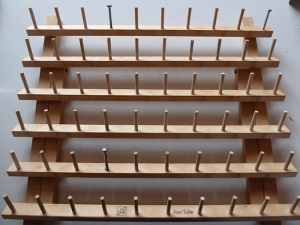 … and the thread has been put back on.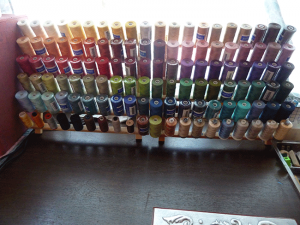 All is well. 🙂