Quite a while time ago I was gifted several patterns that I never sewed, thinking I never have enough time for my own designs, much less for someone else's. Boy, was I wrong.
While organizing my files I came across these patterns and started thinking… Hmmm, a couple of these actually look interesting. And practical. And not difficult at all. So this weekend I decided to take some time to make this fun lap pillow… perfect for hand sewing while watching TV!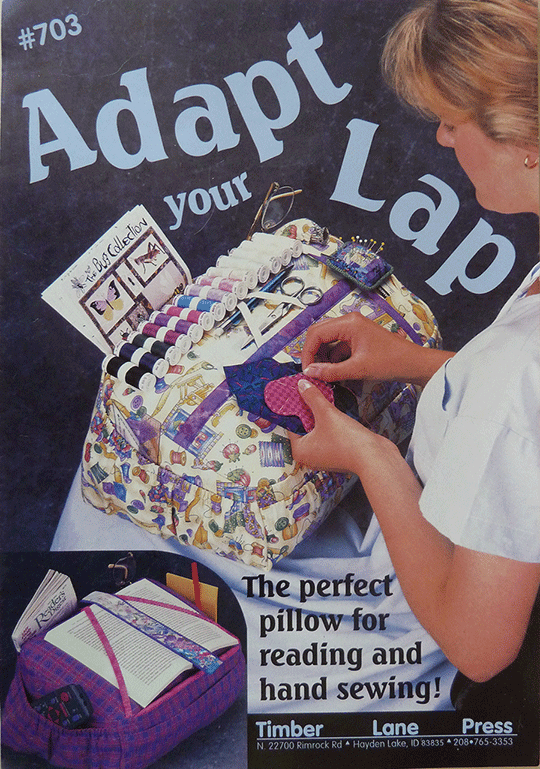 The pattern is from Timber Lane Press. Unfortunately, it looks like it's now out of print, but I did find one website that seems to be still selling it… if you're interested. Check out the pattern here.
It only took me half a day to make, and I am now glad I took the time to do so. Easy to keep a variety of spools on hand, a thimble pocket and a needle pocket, a place in which to tuck my scissors so they're not sliding all over the place. Plus two side pockets and a large back pocket.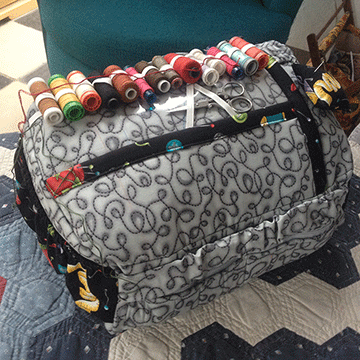 I think this is going to be a great help while sitting in my evil queen wing back chair, where I sit and sew evenings while watching the news or a movie.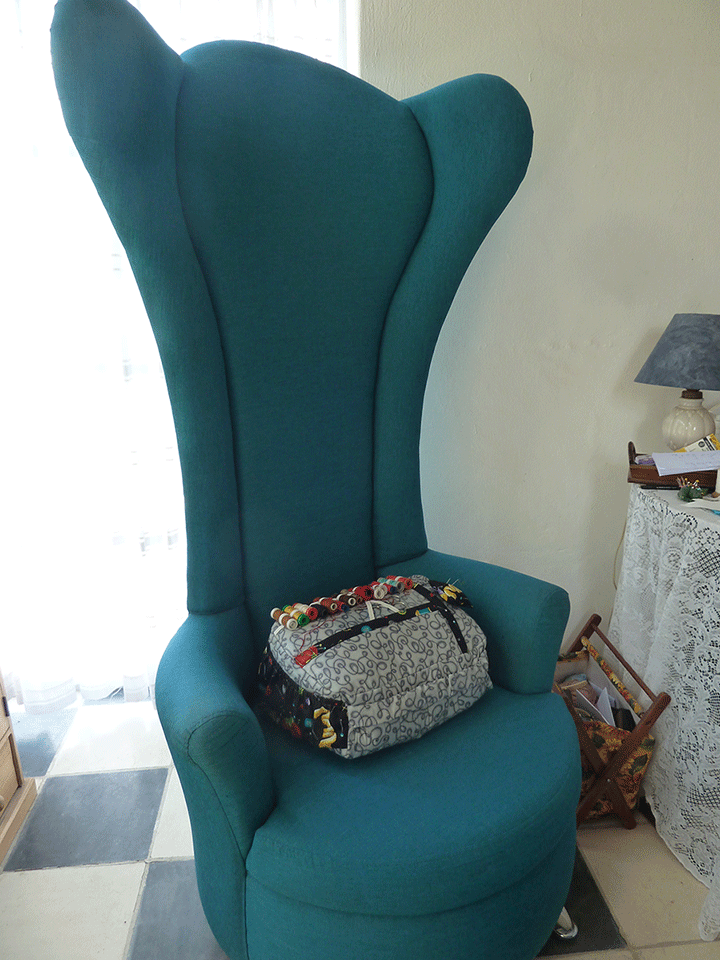 Need to take another look at some of those other patterns. Maybe another weekend project?