This has been a busy, busy year so far. And I haven't been able to do as much sewing as I would have liked to. Which is about to change, as I begin to concentrate on making Christmas gifts.
It has been my goal this year to use up fabric scraps. I found strips of polka dot fabric left over from a project years ago. Not really enough for an entire quilt, so I decided on a modern layout to use them up and allow me at the same time to practice some machine quilting skills.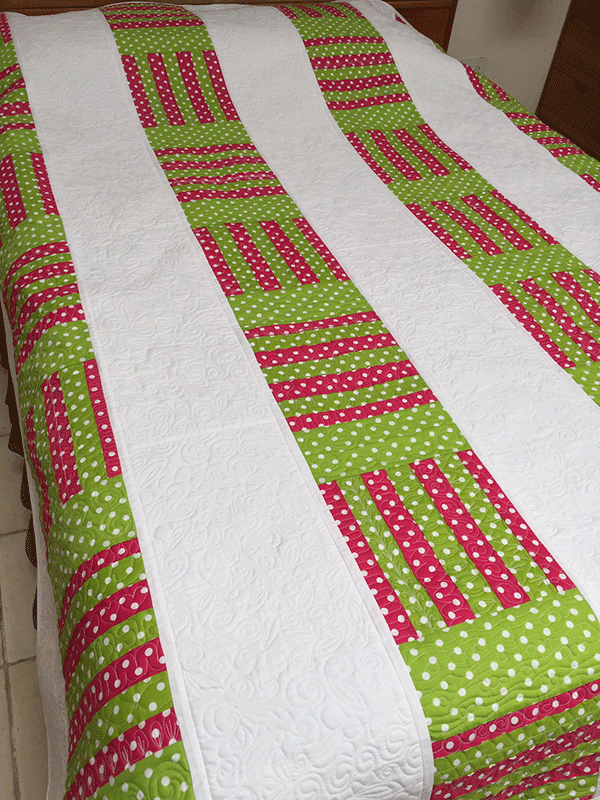 I laid out the strips in blocks that alternated in direction. This turned out to be the perfect project to practice some linear free motion designs.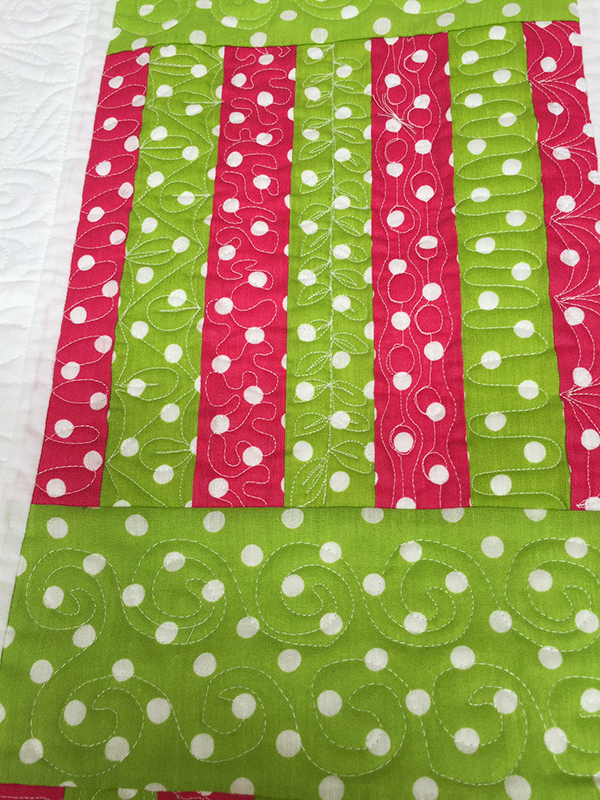 And then the long white strips were great for practicing an overall design.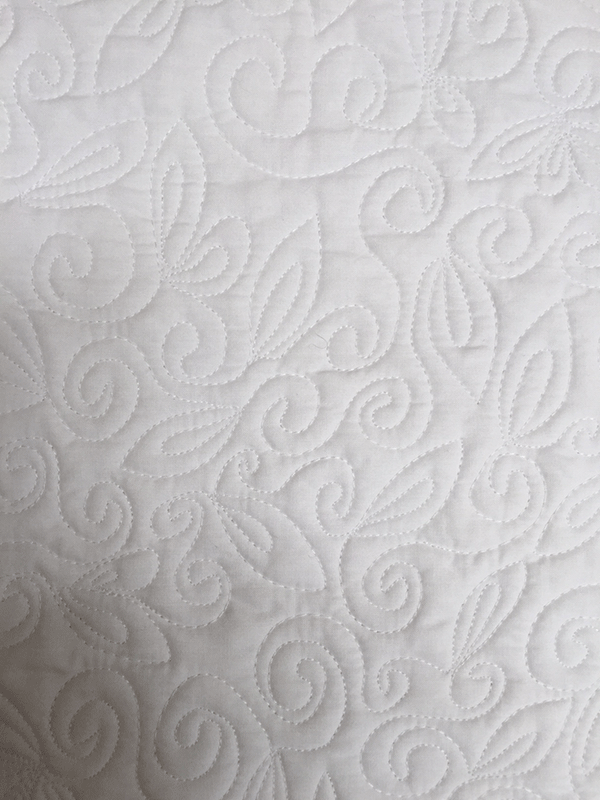 One quilt done. Only twenty more to go!
Just kidding…