The kids came back from the beach yesterday afternoon and we are all now busy finishing our projects together and enjoying the last few days before their departure this weekend. In between there are games to be played, movies to be watched, outdoor activities and even some cooking together.
At Alexia's request, I knit this hat for her and Jamie crocheted her scarf. She collects hats and scarves, and I was happy she was pleased with these two.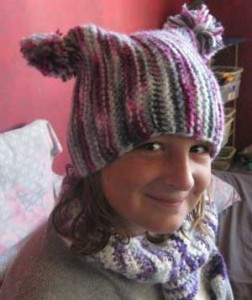 Then Jamie got it into her head that for her very first winter in the U.S. she wants a kitty hat. I aim to please, so here is her hat.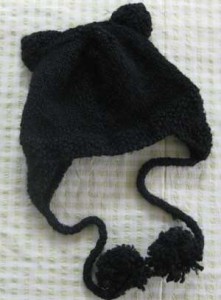 Jamie also needed a new purse – I won't even show you pictures of her old ratty one. Being Jamie, some green had to be included here.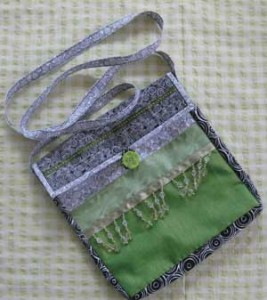 And then there is this little pencil case for Alexia, made with her very own shaving cream dyed fabric!