Ok, I'm biased. Because these little envelopes came to me as an *inspiration* a couple of weeks ago. I was going to make a couple of the hexagon shapes for stocking stuffers, and then started wondering what other shapes would look like. And, as usual, I had a hard time stopping.
So I made a pile of these little gift envelopes. And now the fun of finding the "greatest gifts" to put in these small packages. 🙂 It took me a lot longer to put the pattern together than to make these little beauties. I hope the wait was worth it.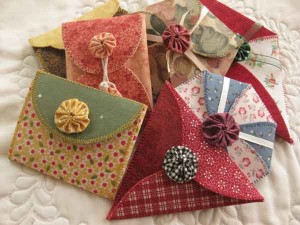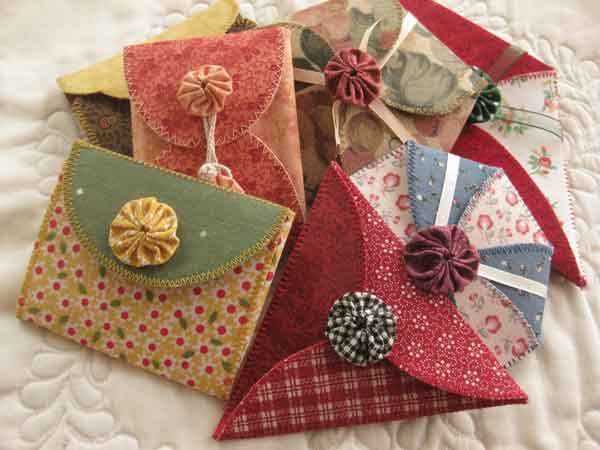 The pattern (with full-size templates) has been posted here. I can't get enough of these. Take a look at some closer up: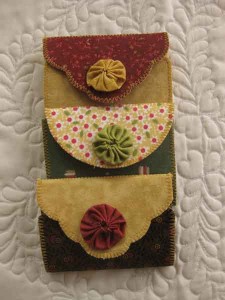 And these could very well be my favorite. I'm going to have to find something small for my own stocking, to justify keeping one for myself!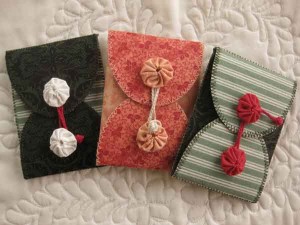 Repeat after me: "Aw, how cute!" And now go make a pile, too. 🙂