Alexia and Julian returned to the U.S. early yesterday morning. And so the day turned out to be incredibly quiet around here. For me, it's comparable to the sensation of coming back after an extended trip: it takes a few days to get used to the place again and find my bearings. And now the summer is practically over for us. Jamie returns to school tomorrow, and I, too, will be starting new classes. So yesterday and today I've been focusing on preparing for that. I also have lots of photos to organize from these last two months with the kids. I will try to share a couple of tutorials of things we have done with them.
Both kids love and collect hats. So over these last two months many evenings were dedicated to making some to add to their respective collections. If you like to knit/crochet, maybe you will like what you see here. (:
This little hat has already taken quite a beating. Julian chose it because of the little pocket in which he can carry "treasures." This is a Melissa Fallick Pattern, from her book Knitalong.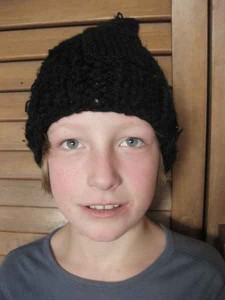 And here is another super easy, super quick little hat. I liked it because it is a little different, but not complicated at all.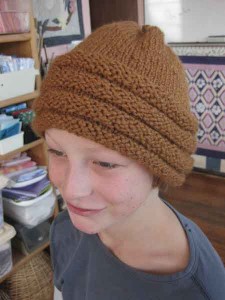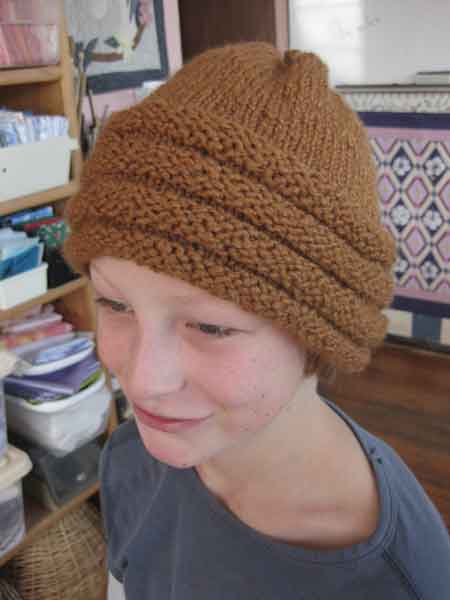 And then Julian's favorite hat is this little devil hat (I think it suits him well!). And the kitty hat. Both are from Stitch 'N Bitch: The Knitter's Handbook
.
Both kids wanted alien hats. This pattern is a Polar Knit pattern. (So sorry about this, but while searching for the link found this pattern is no longer listed.  I found the googly eyes on Alexia's hat really bobbed around a lot, so I shortened the stems a little on Julian's. Funny kids.
This little red number is one I have made several times, because it is cute and can be knitted in under two hours. So it makes a nice little gift. This pattern apparently is no longer available, but a similar one (free) can be found at Lion Brand Yarn. You need to create an account for this one and search in the free pattern section for the one titled "Knit Cool Kids Hat."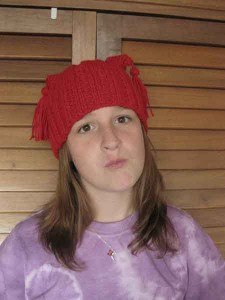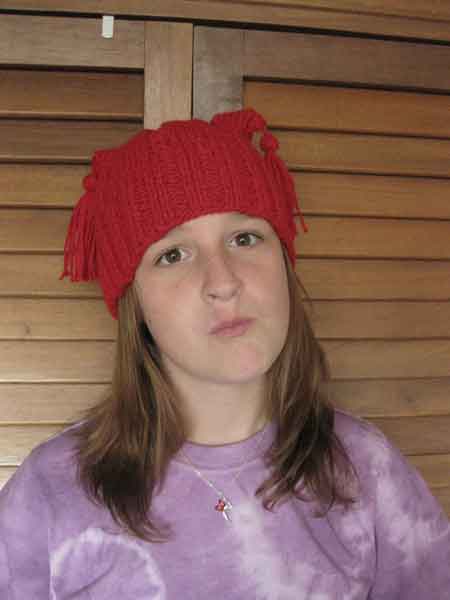 Alexia is also a "retro" girl. So she likes cloche-type hats. The first one is a free pattern from Lion Brand Yarn (look for the Ribbon and Flower Cloche), and the second can be found in Knitting Little Luxuries: Beautiful Accessories to Knit
.
And here's a little number that's been circulating in blogland lately. You might have seen it. Pattern from I'm Topsy Turvy!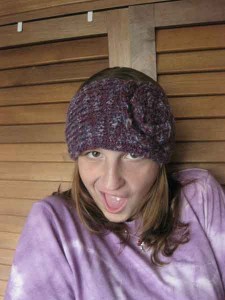 Since Alexia likes wearing piggy tails occasionally, we thought this was a darling idea and had to be included in her collection. Because of the choice of green yarn, she actually looks like Shrek in it, doesn't she? Quite unfortunately, this pattern/website no longer seems to be available. All I can tell you is that it is called Nippertails, by Jenn Jarvis.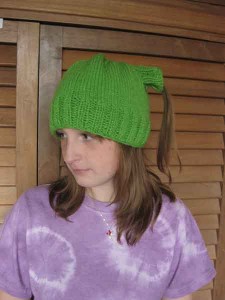 Alexia also wanted a beret. I kind of liked this variation. Pattern is also from Knitting Little Luxuries: Beautiful Accessories to Knit
.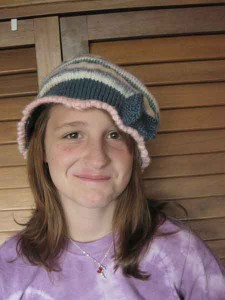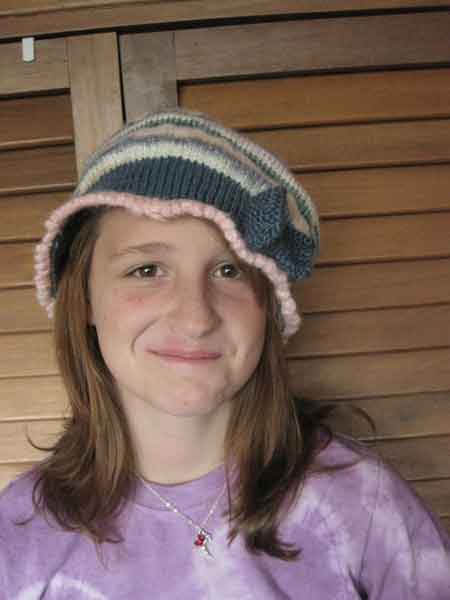 And you might remember this little number (the first one I made, while watching World Cup Soccer games). Blogged about here.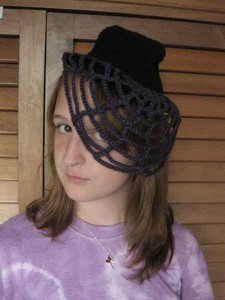 Now that Jamie is back and no longer needs her winter clothes, she decided to donate this jingle bell hat I made for her last year. Totally cute. Jingle Bell Hat pattern is from RedHeart.com.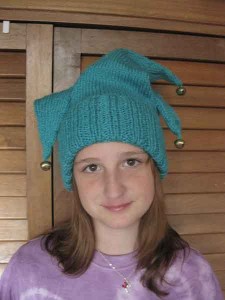 I didn't make these last two hats, but found them one day at the handicraft market. I thought they were so adorable and knew they had to be part of the kids' collections!
Hope you enjoyed the show!