The last two weeks have been pretty intense helping my talented niece with the last of the appliqued and quilted pieces for her fashion show.
I finished quilting all the pieces for the jumpsuit. There are 15 pieces altogether, so I imagine it is quite voluminous. Can't wait to see this one put together!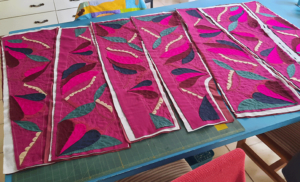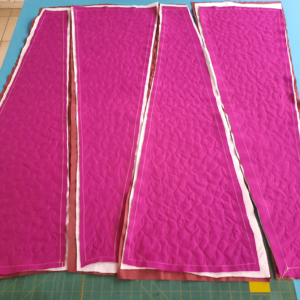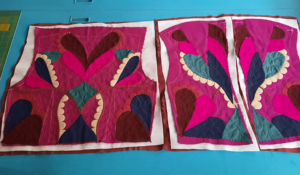 Then the pieces for a jacket… love the collar!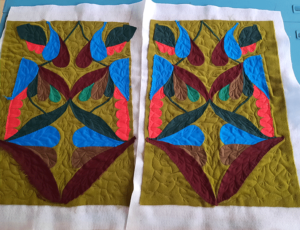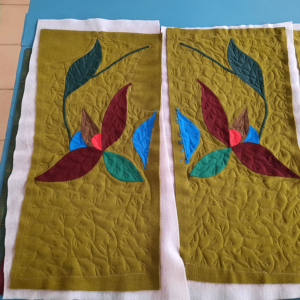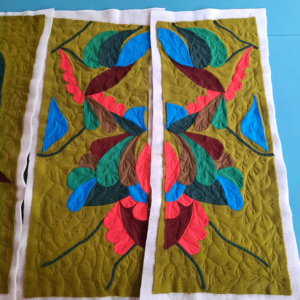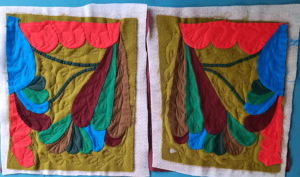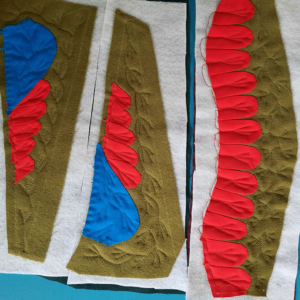 Pieces for another top: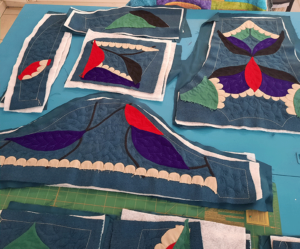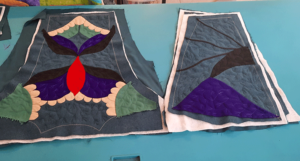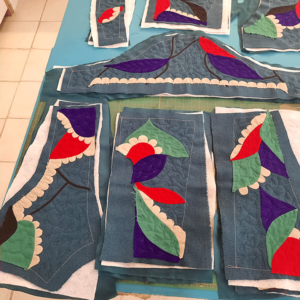 And a coat: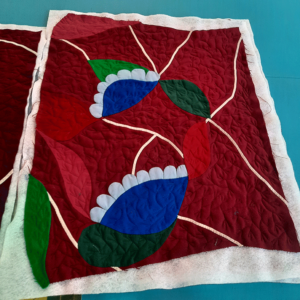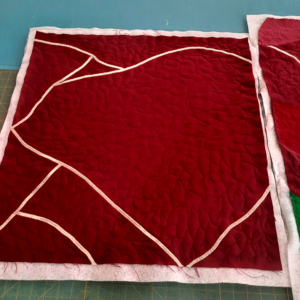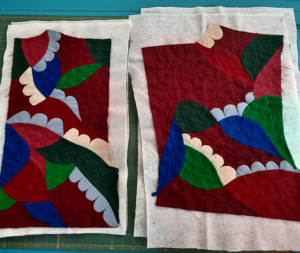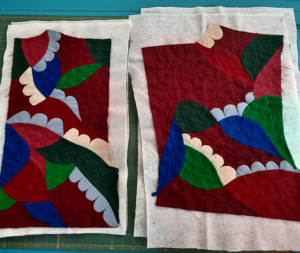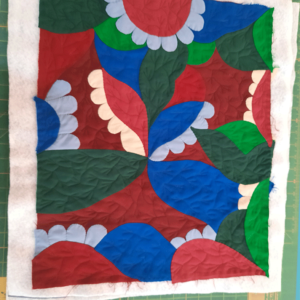 And the last little "job" was to crochet a few more strips for some of the other garments: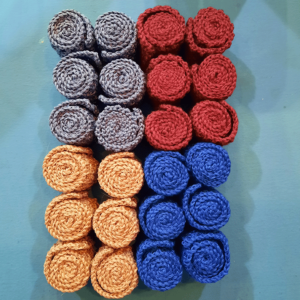 My part is done. I haven't seen the finished pieces yet, so am excited to see the final results. I understand all of the garments are pretty much finished, and all is left to do this week is finishing touches and fitting. Saturday, April 2 is the fashion show, and I can't wait to see the collection!
Here's another pic of the black dress that will close the show, seen from the back: