Jamie asked me to make her a lunch bag. One the one hand, she wanted it to be roomy enough to hold her water bottle, sandwich, fruit, and salad. And then she didn't want it to be too "fat." That is, too deep. She wants to carry it in her backpack. I decided to give her all that, in her favorite colors, and added a couple of side pockets and a back pocket for her e-reader. It turned out so cute, I obviously had to write up the pattern.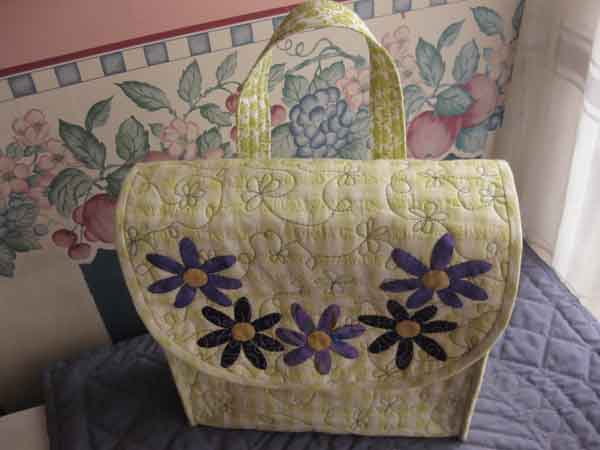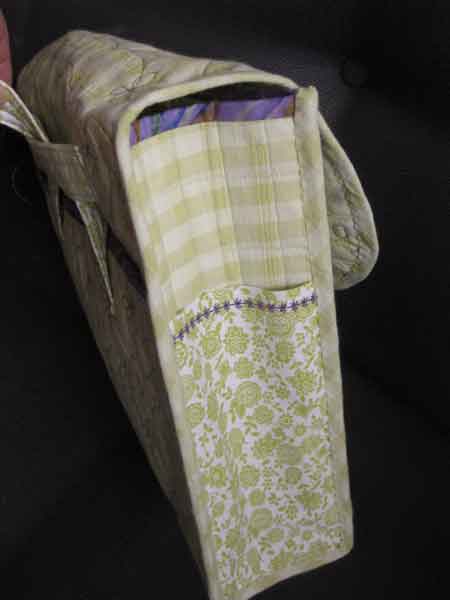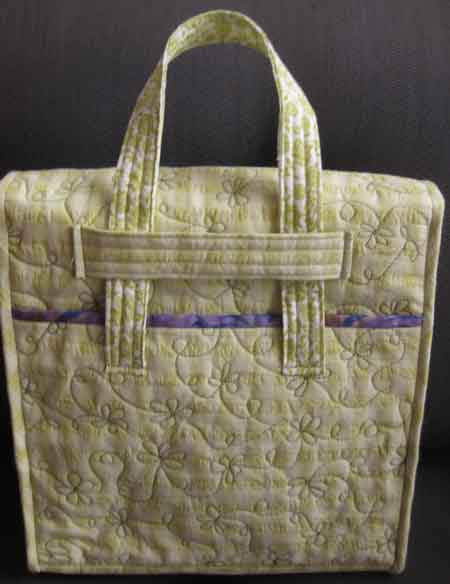 When I make projects like this one, I end up with a few quilted scraps that have started to pile up. They are really too small for anything, but then too big to throw out. So I decided to spend an hour embellishing, and ended up with a nice little pile of bookmarks. For very brief instructions, go here.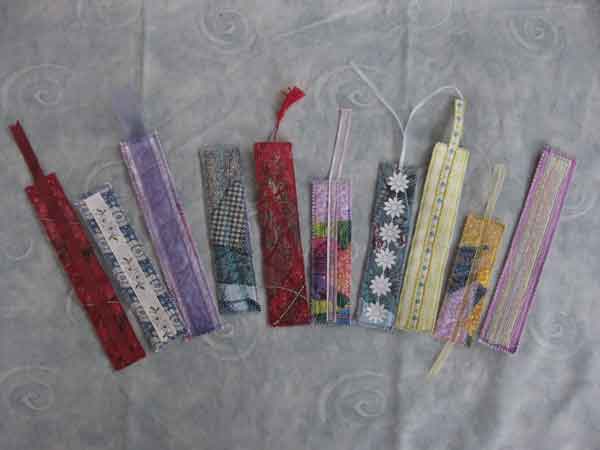 These are to be shared. And I'll keep at least one for myself. This is my favorite one. (: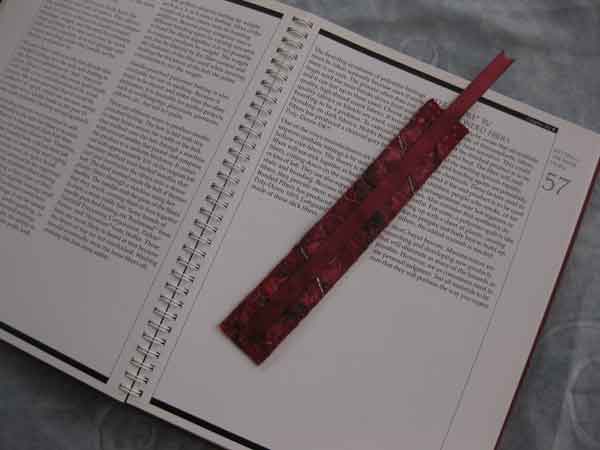 For these and other back-to-school projects, just follow the links on our website front page.