Okay, folks. I'm way passed the point where age is an embarrassment, and am willing to confess. My birthday is in September. I think I should celebrate "en grande" this year. And since I firmly believe every person should get to choose how to spend his or her birthday, I (once again) am going to do it my way. This year I choose to celebrate and share with you. Let's have a contest!
I will be giving a birthday present to one lucky winner who can guess what date (day) my birthday is/was. And how old I am. (C'mon… you didn't think it was that easy, did you? And I'm not asking you to guess the hour of my birth!)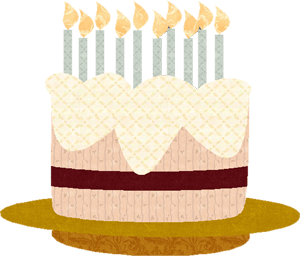 These are the rules:
1. Leave a comment on this post with your guess. Remember: you have to guess the actual day of my birthday and my age on that date.
2. For a second chance to win, you can choose to follow me (click the "Join this Site" button on the right sidebar). Leave a second comment here, indicating you are following me. If you wish, you can choose a second date/age here, or go with the first.
3. Needless to say, close friends and family are not qualified to participate. Nor allowed to give any hints.
4. You have until Friday, September 17 at 20:59 EST (UTC – 5) to leave your comment(s). The winner will be announced the following day.
5. If more than one person guesses correctly, we will then throw their numbers in a hat and choose one lucky winner.
6. Oh, my, yes… I almost forgot! The prize? A one-year full membership to Angie's Bits 'n Pieces!*
Now let the fun begin!

*Membership will run for one year, from the date on which we sign you up until a full 365 days later. Membership allows you access to ALL projects, patterns, and tutorials on
our website
. Yay! If you are a member already, you will be reimbursed your renewal comes up, allowing you to enjoy your membership for another year at no cost.