I know, I know… I just got some new books and here I go, still craving for more. But just read on and you'll understand why I just HAVE TO have this one!
My very first needlecraft experience was at age 5, when my paternal grandmother taught me to crochet. Around that same time she guided my first efforts at hand sewing, and over the years was a great resource for different tips and tricks when it came to garment sewing. In fact, she gave me my first sewing machine… pretty much a toy that had to be operated by hand turning the wheel for the needle to go up and down. But it sewed, and many were the doll clothes I made with that little sewing machine! At the German school I went to, I learned to knit, cross-stitch, and embroider, along with many other wonderful crafts. So I guess the foundation was laid at an early age for me to enjoy doing things with my hands.
It is clear to me, however, that the emotional attachment to my grandmother played the most important role in my learning experience and in me developing a passion for needlecrafts. I can still close my eyes and see myself sitting beside her, both of us holding a crochet project in our hands, listening to her talk about this or that event in her life. She particularly enjoyed making doilies, so I obviously made a lot of these over time. Unfortunately, when it comes to home decor I'm not really the doily type, so most of those I made were either given away, or used in window treatments (more about that some other day!).
Today, however, I stumbled across this book, and all I can say is that if there is one doily I HAVE TO MAKE, it is this one…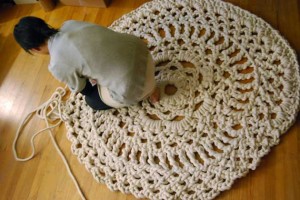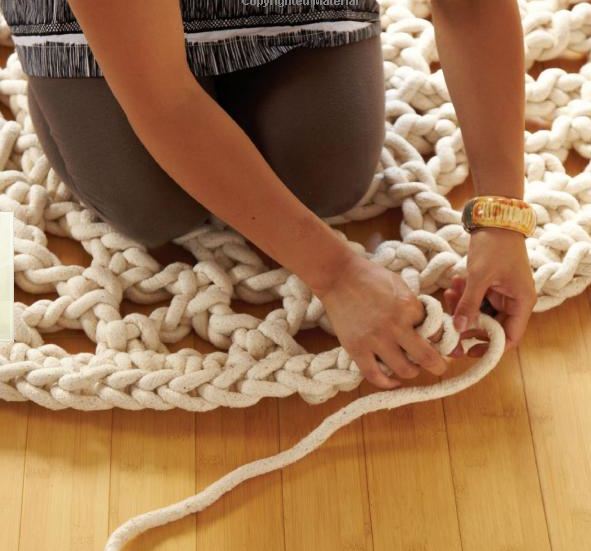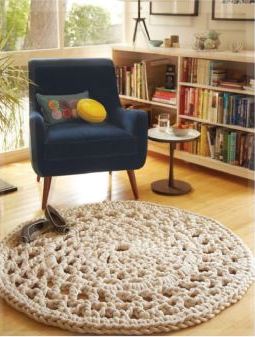 Need I say more? Quite truly, I will buy this book for this project alone. There are, however, several others that I would consider making… sometime.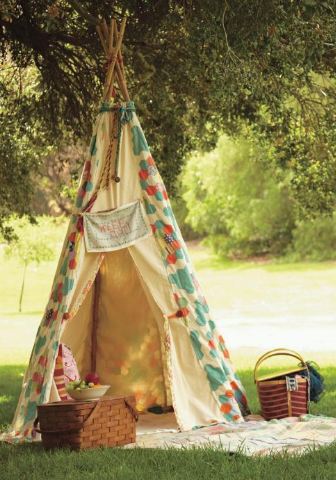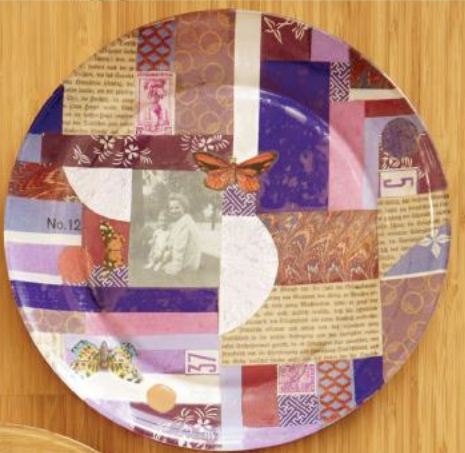 If you are interested, too, the description from the publisher reads: "27 projects that tell personal stories and celebrate heritage, all easily created on a budget. Learn how to decoupage a plate with photos of a best friend; silkscreen upholstery with folk motifs; artfully display love notes; sew a teepee from a vintage quilt top; or create family silhouettes for a festive banner. Contributed by a hip cast of well known designers from across the country, the projects are, at once, nostalgic, sentimental, and modern. Clear instruc­tions are easy to follow, even for beginning crafters."