Remember a few days ago I showed you a few images of a couple of projects I was working on? I actually finished them quickly, but putting the tutorials together has taken longer.
So this morning I just sat down and kept at it until I finished… one. (: I really wanted something vintage this year for Christmas, so I had started playing around with some images, printed them on fabric sheets, and ended up sewing them onto some fun red pin-stripe gift bags. For variety, I fussy-cut some fabrics and used a couple of stamps with images I like.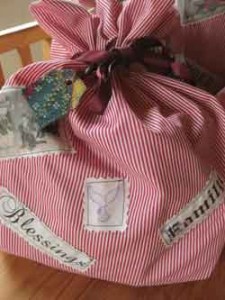 As I finish my gifts (only a couple left now!) I pack them in these gift bags. The pile is starting to grow… and they look so cute together!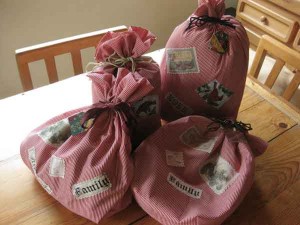 For my tutorial on how to make these bags, run over to my website now!