We had a really nice Christmas. . This year it was about family. Yet even our "little family" still involved 10 people! 🙂 And now that all the gifts have been delivered, I can reveal the sewing and knitting that took place during November and December. That is… of those items I actually remembered to take photos of. Too often I forget… sigh.
What I really wanted to share today is what turned out to be the most fun Christmas present this year, simply because it involved making it with Julian. If you have ever quilted with children, you know what I mean. And Julian is fearless. He just puts his foot down on that pedal and off he goes!
You will remember I had posted a few weeks ago about this quilt, as we were just starting to sew it. Julian was in charge of all the initial piecing…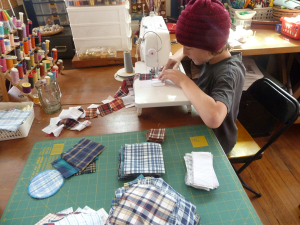 As the weeks went by, the quilt continued to grow and grow…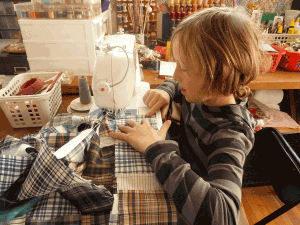 My job was to quilt it once Julian had finished piecing it…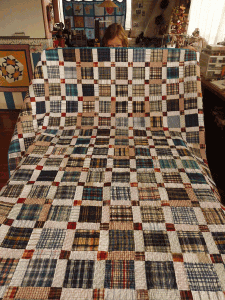 And, quite obviously, before wrapping it up it had to be "tested" for comfort.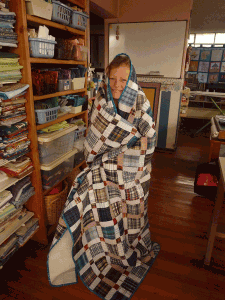 The big reveal, on Christmas Eve, when Julian delivered his gift to his Grampa Rick. I just love Julian's expression in this one… talk about glee!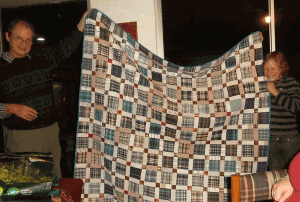 And, once again, the quilt had to be "tested" to see if two fit under it. 🙂 What fun!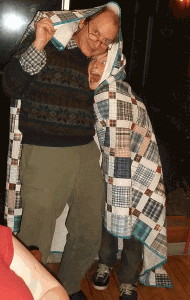 One fun quilt. One awesome kid.