I don't know about you, but Christmas is certainly going to be a lot different for me and my family this year.
Our large celebration with the extended family will not take place. Instead, each "little family" will gather individually, and on Christmas Day in the afternoon we will probably have… wait for it… yes…. a ZOOM meeting to greet each other and chit chat for a bit.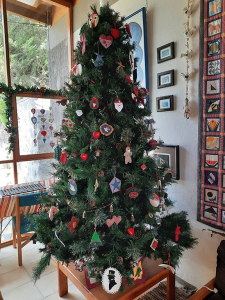 I debated whether to decorate or not for Christmas. I mean, it's only me right now. Seemed like a lot of work and no kids to share with…
And then I decided to go ahead… and am now glad I did. I didn't put up all the decorations I usually do, but had to have the tree and a few other things here and there. And I love my tree. All of the ornaments are hand made – most of them mine and a few gifted by sewing buddies.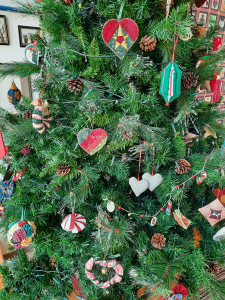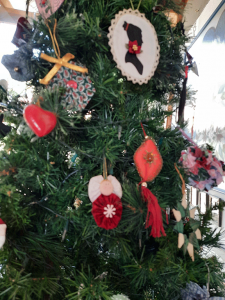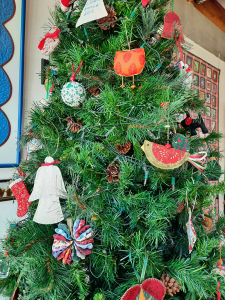 Soon I will be turning the Christmas music on, and baking will begin. Oh, how fun!