It's been two weeks since my talented niece's haute couture fashion show, and I am still thinking about it and trying to come off a cloud of pure enjoyment from all the work involved. It has truly been a privilege to be a part of this project.This was certainly not what you would consider a mainstream fashion show, but rather a true performance. It took place in one of the oldest theaters of Quito, with live music by three local musicians, and special lighting. Thirty-one garments altogether, divided in five sets of six types of very colorful garments, plus the closing all-black dress. Obviously, for me it was especially meaningful to see all the crochet, applique, and quilting I participated in reflected in the final pieces. Here are a few pics…
Models waiting behind the scenes, and some last-minute instructions: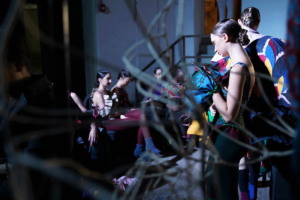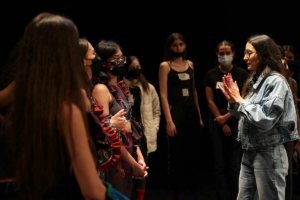 The set of six applique garments: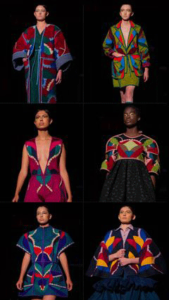 And some closeups.
The coat…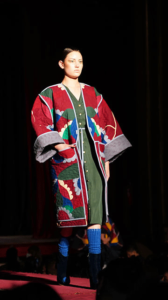 The poncho…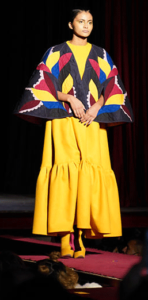 The dress…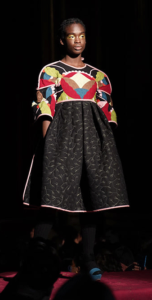 The jacket and skirt…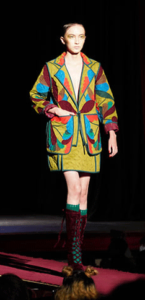 And my personal favorite… the fuchsia jumpsuit!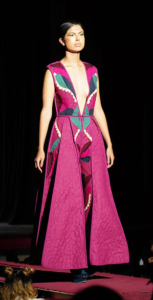 The first half of the show started focused on the individual garments, and the second half on layering, showing how pieces from one set can be combined with one or two pieces from another set. This part of the show also included gold-plated face masks and wire sculptures. The face masks (along with the applique) are a reference to lungs, the embroidery and quilting refer to bronchi, and the wire structures to the thorax.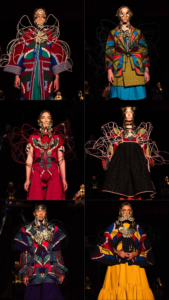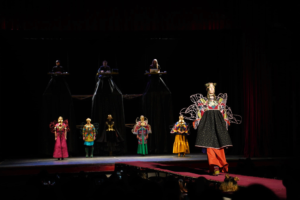 Another pic of that fantastic black dress: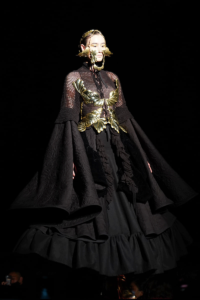 And, finally, the whole collection on stage: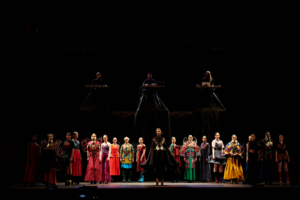 There's a (long!) video of the show, in case you would like to see all the garments. The intro is very long (black, with intense music), so you might want to skip to sec 0:50. The applique pieces begin at min 10:58, and the overlaying of garments can be seen starting at min 22:00. And you can see that black dress in movement at min 25:27.
View this post on Instagram