While running around town with my mom this weekend (grocery shopping and other errands), we stumbled on a greenhouse just a few blocks from where we live that we didn't even know existed! I mean, you expect greenhouses to be visible, on flat, open spaces, right? Well, this one was actually on the rooftop of a house adapted as a florist shop."
The greenhouse holds herbs, flowers and other houseplants, and was such a lovely sight. It reminded me of why flowers are such a source of inspiration in quilting: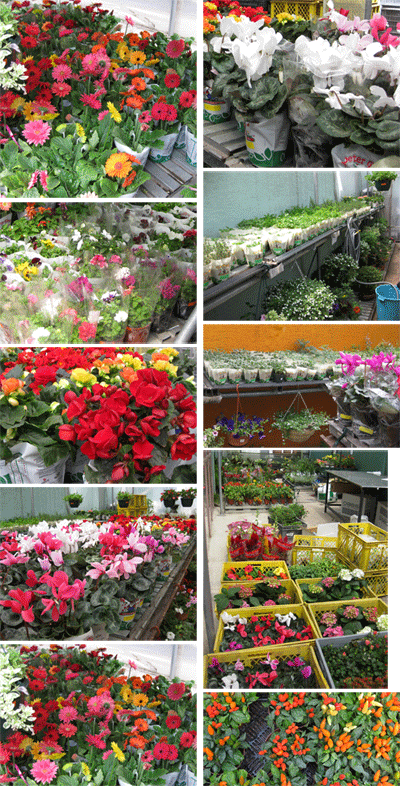 Here are some closeups, including some lovely orchids… at US$ 45 per potted plant!