It seems like the last three months around here it's done nothing but rain. A couple of weeks ago we got high hopes that warmer weather was on its way, but no such thing. Day in and day out it just pours. Over the weekend there was such a downpour that several parts of the city flooded. Let me tell you… it's wet.
And it's cold. Today I felt I had just had it. So I finally lit the fireplace. And at long last I have been able to sit at my computer and work without shivering. You see, the fireplace is in my office! This is what I am enjoying while I type: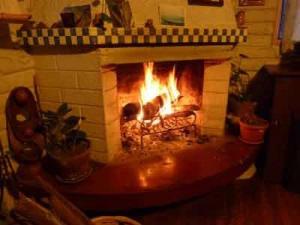 I guess the warmth helped to inspire me, because I finally finished the last two patterns or our All Buttoned Up series that I had on the back burner since January.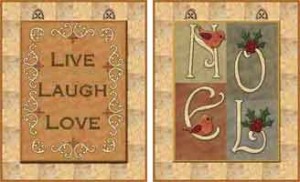 And I got a head start on our Christmas in July series. I think this year's patterns will be fun. I don't want to spoil the fun, but here's an itty bitty sneak peak of what's to come. 🙂