Yep. It's raining. Again. More like flooding. And I have to go out in a little bit. Not a happy thought.
It's hard to take photos of rain. It doesn't appear easily in the photograph. But today you can see it, which means it's coming down hard.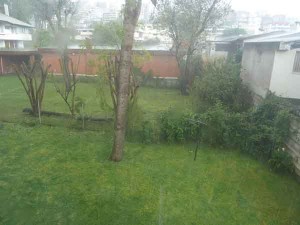 There's a river flowing down our street.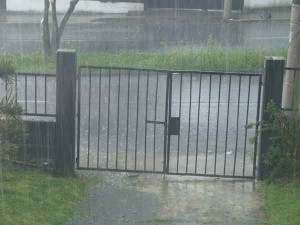 To cheer me up, I've made up a new pattern. Can't let the rain get me down now, right?