This last week turned out to be another busy one, this time centering around visiting guests. Still, I did manage to get a wee bit of sewing in.
I didn't plan to sew this project initially, telling myself I really need to concentrate on finishing UFOs. But you know how it goes… sometimes the urge to start something new is so overpowering, I just can't resist. And this BOM project has been calling and calling, so for once I'm going to join in on one of my own projects!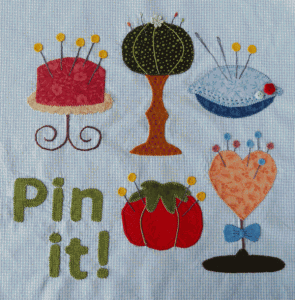 I have to say I'm very impressed with the number and quality of free BOMs out there this year! It makes me wish I could actually follow along several of them, but I guess I'm going to have to be content with at least sewing one of mine! What about you? Which ones are you following along this year?