You will recall a while back I shared a nifty idea on how to use the neck of a plastic bottle and its bottle cap to create an airtight bag sealer. I also often use the bottle caps alone to make little pincushions to share with my students. And every now and then I will cut a bottle to use the bottom half as a container. Most of the time, though, our plastic bottles end up in the recycling bin.
So yesterday my daughter's boyfriend, Carlos, sent me this idea. Now, c'mon… isn't this nifty?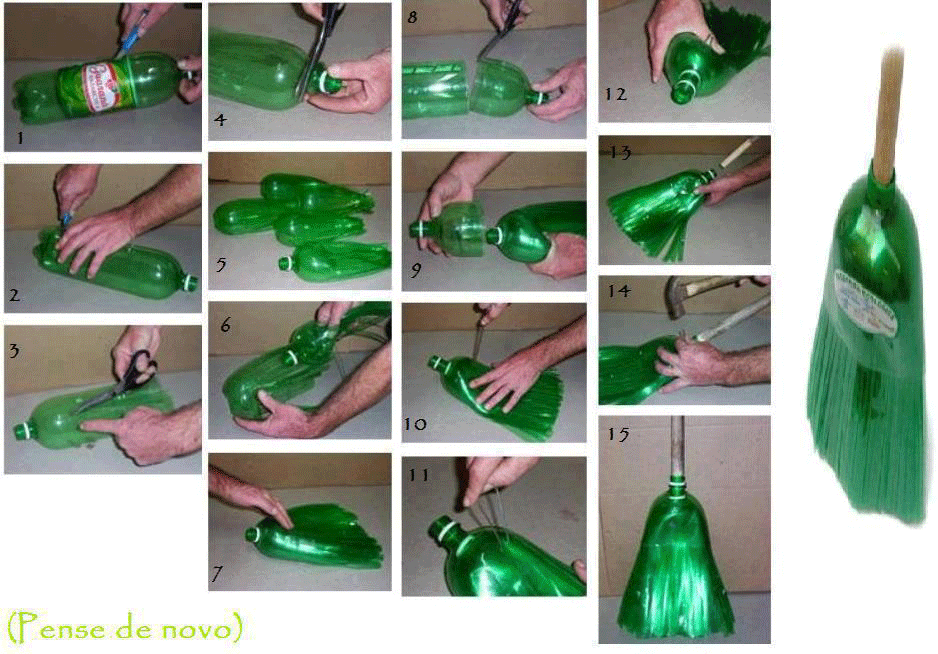 (right click to view image at a larger size)
UPDATE 24/09/2012
I get a lot of mail asking for more detailed instructions for making these brooms… and at last I found some! On this blog you will find the step-by-step tutorial!